In This Update:
Governor's Budget Plan Features Massive Spending and Tax Increases
Secretary of State Resigns After Critical Error on Constitutional Amendment
Resources Available to Answer Unemployment Claimants' Year-End Tax Questions
New Fraud Attempts Target Social Media Users
2021 Trout Stocking Schedule Available Now
Big Brothers Big Sisters of NEPA Annual Telethon
---
Governor's Budget Plan Features Massive Spending and Tax Increases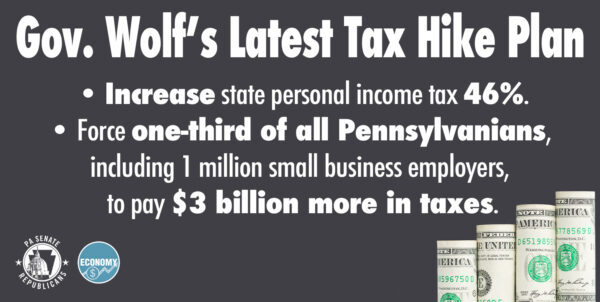 Governor Wolf unveiled a $40.2 billion spending plan for 2021-22 this week that includes more than $3 billion in new government spending (an 8.2% increase) – which would be the largest spending increase in the state's history. The governor's plan also includes an increase in the Personal Income Tax that would boost the amount of state tax taken out of every Pennsylvanian's paycheck by 46 percent, as well as another new tax on natural gas that would be passed on to consumers in the form of higher energy bills.
The new taxes and spending are primarily to support education, workforce development and other programs. State lawmakers have made significant progress on all these issues in recent years, and I am confident we can support our schools, boost job training, expand internet service to underserved areas and meet the other needs of our communities without resorting to the massive new spending and taxes Governor Wolf is advocating.
The governor wants to increase the state personal income tax (PIT) rate from 3.07 percent to 4.49 percent (a 46.3 percent hike) as of July 1 to raise $3 billion annually. About one-third of all Pennsylvanians, would see their state tax burden increase under the governor's proposed PIT rate hike.
With the PIT increase being proposed, it is clear that the governor is not looking to provide school property tax relief in the future. The same people he is looking to help, low-income and low-income seniors that are in their homes and can't afford the burdensome school property taxes, would be hurt by this proposal.
This proposal is an economy killer. It will wreak havoc on working families who are already burdened with current taxes, unemployed residents and businesses. We need to commit to moving forward with a budget that is fiscally responsible that spurs economic growth, helps ease the tax burden on Pennsylvania residents, protects jobs and creates new jobs.
Here are my remarks following the Governor's pre-recorded budget address.
Secretary of State Resigns After Critical Error on Constitutional Amendment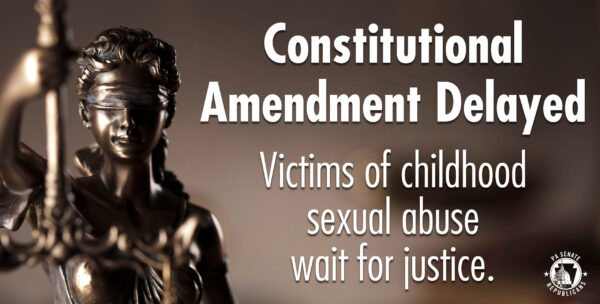 Pennsylvania Secretary of State Kathy Boockvar announced this week that she would resign following news that she neglected to advertise a proposed amendment to the Pennsylvania Constitution that would have allowed victims of child sex abuse to file civil lawsuits against their attackers, even if the statute of limitations had expired.
As a result of the department's failure to perform the simple task of advertising this amendment, victims could now have to wait an additional two years to have their day in court. This is a completely unacceptable result for victims who have already endured so much, and lawmakers must investigate further to determine how the Wolf Administration botched this simple process so badly.
This embarrassing error is the latest in a string of questionable actions taken by Secretary Boockvar that have damaged our Commonwealth. I am hopeful that Governor Wolf will nominate a qualified, capable, and nonpartisan individual to lead the Department of State in the future.
Resources Available to Answer Unemployment Claimants' Year-End Tax Questions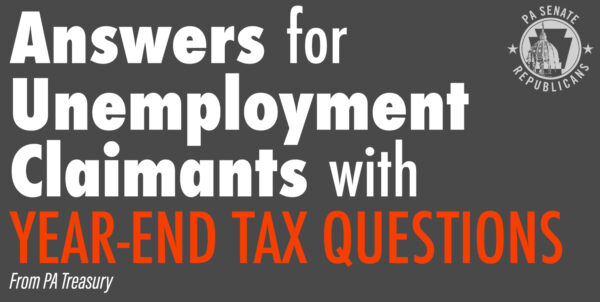 Unemployment claimants who have year-end tax questions can find answers through a new Frequently Asked Questions page developed by Pennsylvania Treasurer Stacy Garrity's office. The page includes information on what claimants should do if they have not received their 1099G, how to dispute the amount reported on a 1099G form, and what Pennsylvanians should do if they receive a 1099G because they were a victim of fraud or identity theft, among other topics.
Information is also available on how state residents can report identity theft and fraud related to unemployment benefits, as well as how Treasury can provide evidence that fraud has taken place so victims of these crimes can resolve the issue. The Department of Labor and Industry also has its own FAQ page that covers questions about how to obtain forms, report fraudulent activity and more.
New Fraud Attempts Target Social Media Users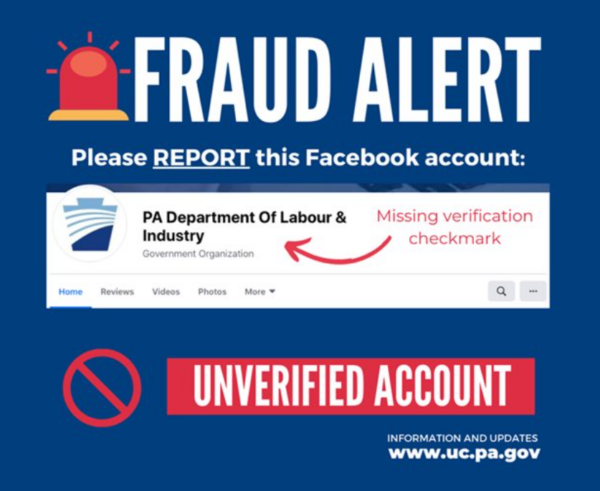 The Pennsylvania Department of Labor and Industry is urging social media users to be on the lookout for fraud attempts involving fake Facebook pages and profiles. By creating fake pages and social media profiles posing as department employees, criminals can attempt to obtain the personal information of Pennsylvanians.
A few helpful reminders:
The department does not communicate directly to claimants through replies to posts or private messages.
The department will never ask individuals to call or text a phone number or send an email.
The department's official Facebook account has a blue check next to the name that identifies it as a verified page.
Pennsylvanians should never divulge personal information to the department through social media.
If you have a question pertaining to unemployment benefits, the contact information for the Department of Labor and Industry is:
2021 Trout Stocking Schedule Available Now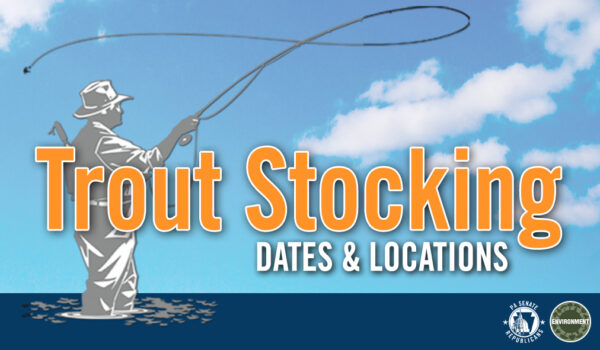 The Pennsylvania Fish and Boat Commission recently announced its 2021 trout stocking schedule for all Pennsylvania waterways. This year, the Pennsylvania Fish and Boat Commission plans to stock approximately 3.2 million trout in 701 streams and 128 lakes open to public angling.
Trout season will officially open on April 3, following a single statewide Mentored Youth Trout Fishing Day on March 27.
Big Brothers Big Sisters of NEPA Annual Telethon
Now more than ever, Big Brothers Big Sisters of Northeastern Pennsylvania needs your support to ignite the power and potential of youth. This year has reminded us just how important is it to have meaningful relationships with people in our community. Big Brothers Big Sisters exists to ensure that young people have someone in their corner, someone they can turn to during times like these. During the pandemic, Big Brothers Big Sisters continued to find innovative ways for Bigs and Littles to stay connected through virtual mentoring or one to one in person mentoring.
Tune in to Channel 13 Blue Ridge Cable or watch on YouTube from 6:00- 8:00 PM February 21, 2021 to hear from local mentors on their experience being a volunteer and to watch some very talented youth in Monroe County. You will see firsthand the impact of having a mentor and also see how you can help them in their mission. You can also visit beabigmonroe.com or call 570-824-8756 to help support them.