Senate Acts to Put the Brakes on PennDOT's Bridge Tolling Plan
Senate Approves Legislation Permitting Essential Family Caregiver Nursing Home Visits During Emergencies
Scavello Introduces Legislation to Provide Senior Citizen Property Tax Relief
Senate Passes Plan to Establish a New Funding Stream for Pediatric Cancer Research
Senate Approves Program to Train Next Generation of PA Firefighters
Honoring Veterans of Persian Gulf War and Global War on Terrorism
Monday is the Deadline to Register for May 18 Primary Election
Today is the Final Day to Submit Comments on 2020 General Election
Around the 40th District
---
Senate Acts to Put the Brakes on PennDOT's Bridge Tolling Plan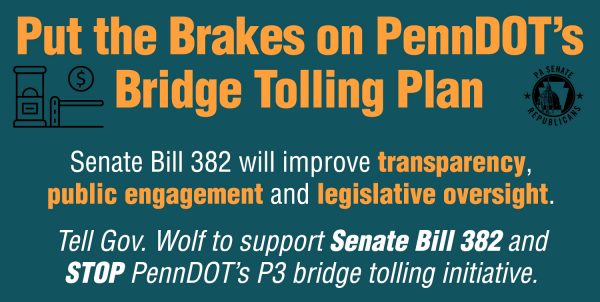 The Senate approved a plan this week to reform the Public-Private Transportation Partnership (P3) statute and to void the PennDOT Pathways Major Bridge P3 Initiative.
On November 12, 2020, the P3 Board, under PennDOT's jurisdiction, supported an ambiguous proposal to impose user fees or tolls on major bridges throughout the interstate system. This was the first time in the P3 Board's history to consider a proposal with user fees.
The reform legislation will:
Increase transparency by requiring PennDOT to publish a detailed analysis prior to the P3 Board's voting meeting, and mandate PennDOT to distribute a copy of the P3 Board's resolution, with or without a user fee, within 24 hours.
Incorporate public input by creating a new 30-day public comment period prior to the P3 Board meeting.
Create checks and balances on the obscure P3 Board by clarifying any P3 project with a user fee shall be deemed disapproved unless the Governor and General Assembly approve.
Void the PennDOT Pathways Major Bridge P3 Initiative and require reconsideration by the P3 Board following the new process outlined in this legislation.
Senate Approves Legislation Permitting Essential Family Caregiver Nursing Home Visits During Emergencies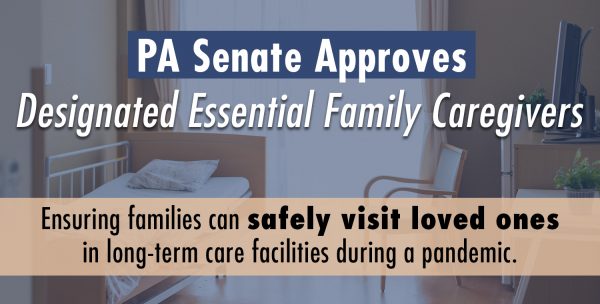 The Senate approved legislation to allow a family member or other designated person to visit and care for a long-term care facility resident during a disaster emergency involving a communicable disease.
During the COVID-19 pandemic, many residents of such facilities have been denied the ability to see and receive care from their loved ones, causing traumatic distress.
The legislation allows long-term care facilities to designate Essential Family Caregivers for regular visits. A participating facility must follow necessary health precautions outlined by federal and state governments.
Scavello Introduces Legislation to Provide Senior Citizen Property Tax Relief
This week I again introduced two measures to provide much needed school property tax relief for Pennsylvania senior citizens. Property taxes continue to rise at an alarming rate and senior citizens are among our most vulnerable populations, given that they are on fixed incomes. No tax should have the power to leave you homeless, and no citizen should be forced to choose between paying for food, medicine or their school property tax bill.
Senate Bill 590 would provide a property tax rebate of up to $5,000 for all seniors age 65 and older who have an annual household income of $60,000 or less (only half of social security is counted towards the income limit). This legislation expands upon the existing Property Tax Rent Rebate Program. To fund this tax relief, Senate Bill 591 provides for a one-half percent increase in the sales and use tax. This legislation does not expand the sales and use tax to other items — all currently taxable items would remain the same.
I've sponsored similar legislation in the previous session and has fought for the complete elimination of school property taxes. I will continue to fight for total elimination of school property taxes. Implementation of this legislation is a necessary step in confronting the property tax structure that has afflicted us with years of escalating home foreclosures and rising tax bills across the Commonwealth.
Senate Passes Plan to Establish a New Funding Stream for Pediatric Cancer Research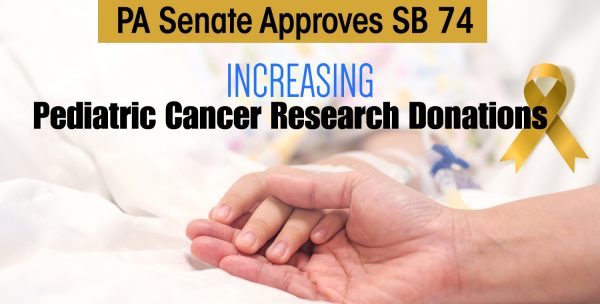 More than $100 million in private donations over the next 10 years could be raised to support childhood cancer research under a bill passed by the Senate.
The legislation establishes a tax credit program for qualifying donations to a Pennsylvania pediatric cancer research hospital. The program would be capped at $10 million per year over the next 10 years.
More children die from cancer than any other disease and currently, only 4 percent of National Cancer Institute research dollars are spent on pediatric cancer. Since 1975, pediatric cancer incidence rates have increased every year.
Senate Approves Program to Train Next Generation of PA Firefighters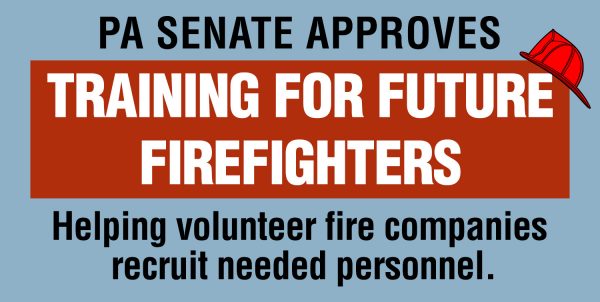 The Senate approved creation of a pilot program to train high school students interested in firefighting and help alleviate the pressing need for volunteer firefighters in Pennsylvania.
According to the bipartisan SR 6 report on the serious problems facing volunteer fire companies, Pennsylvania is experiencing a severe shortage of volunteer firefighters. The current number of volunteers is down to less than 15 percent of the number in the 1970s.
The legislation creates a pilot program for Pennsylvania community colleges and universities to give interested high school students training in firefighting. The goal is to demonstrate that students receiving training will show an interest in becoming the next generation of firefighters. The bill requires a follow-up study to measure the program's success.
Honoring Veterans of Persian Gulf War and Global War on Terrorism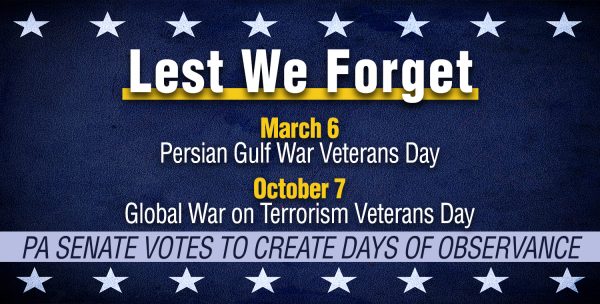 Two new designations could honor veterans of the Persian Gulf War and the Global War on Terrorism under legislation recently approved by the Senate. The bill would designate March 6 as Persian Gulf War Veterans Day and October 7 as Global War on Terrorism Veterans Day.
Under the bill, the governor would be required to encourage schools to observe the contributions of veterans in these conflicts. However, the observations would not be mandatory for schools.
Monday is the Deadline to Register for May 18 Primary Election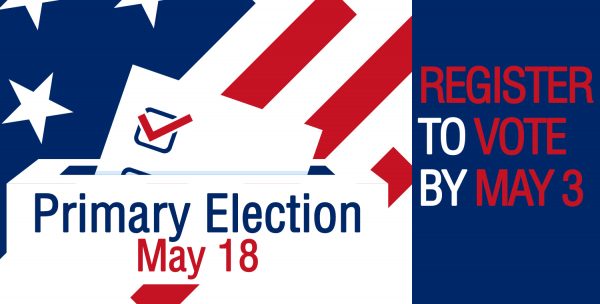 Monday, May 3 is the last day to register to vote in the May 18 primary election.
You can register to vote online, by mail or at several government agencies.
Other Key Dates:
May 11, 5 p.m. – Applications for a mail-in or absentee ballot must be received by your county election board.
May 18, 8 p.m. – Voted ballots must be received by your county election office.
Today is the Final Day to Submit Comments on 2020 General Election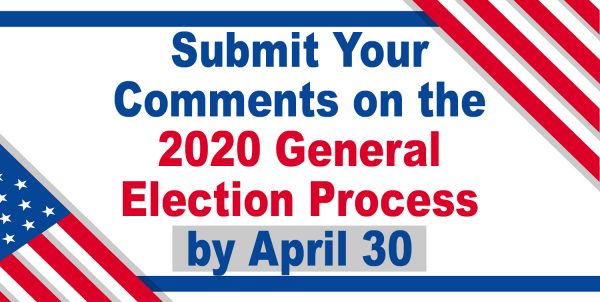 Today is the final day for Pennsylvanians to share their experience from last year's election with the Senate Special Committee on Election Integrity and Reform.
The surveys seek input from Pennsylvanians who voted by mail or in person in 2020.
The committee is expected to use the survey responses and testimony gathered during its series of public hearings to produce a report with recommendations that will be presented to the General Assembly.
Around the 40th District
Yesterday, I attended a pre-opening tour of the Slate Belt Branch of the Greater Valley YMCA with PA State Rep. Ann Flood and Northampton County Executive McClure. It was a treat to see the newly built gymnasium, indoor pool, and childcare wing for the first time. These welcome additions have completely renewed an already great facility for the Slate Belt. I encourage you to check out the Slate Belt YMCA and take advantage of this wonderful facility by considering becoming a member. They are also currently looking to hire lifeguards and counselors. Follow the links for more information.
Also yesterday, I had the pleasure of welcoming Abode Home Decor to their new home in the Borough of Nazareth! Congratulations to Krista and her family who were on hand to share in the celebration. Abode Home Décor features wonderful and unique items that will suit any home. I hope you consider stopping by and support this small business!
Congratulations to Matthew Scardigno of Long Pond, our area's newest Eagle Scout! At Matthew's Court of Honor ceremony we presented him with a Senate citation in recognition of his outstanding achievement. For his Eagle Scout project, Matthew organized and completed landscaping improvements at Clymer Public Library in Pocono Pines. Matthew is a member of BSA Troop 94 in Pocono Pines.