In this Update:
Senate Republicans Continue Statewide Hearings on Rising Crime
Deadline to Request a Primary Election Mail-in Ballot is May 10
Less Than a Year to Go Before Federal Enforcement of REAL ID Begins
Low-Income Home Energy Assistance Program (LIHEAP) Extended to May 20
May is Mental Health Awareness Month
Happy Mother's Day
Around the 40th District
---
Senate Republicans Continue Statewide Hearings on Rising Crime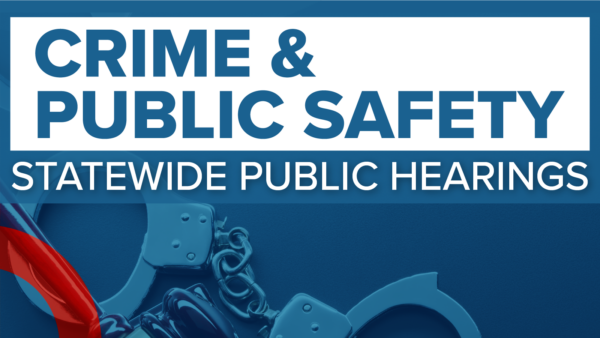 Local police chiefs, prosecutors, addiction recovery experts and others met with the Senate Majority Policy Committee, of which I am the Chairman, in Lancaster this week as part of Senate Republican public hearings on rising crime in Pennsylvania.
Pennsylvania has the highest violent crime rate of any state in the Northeast, according to FBI data. Between 2019 and 2020, no other state reported a greater year-over-year increase in violence. Driven by spikes in aggravated assault and homicide, Pennsylvania's violent crime rate climbed 27.1% from 2019 to 2020.
Chief David Steffen of the Northern Lancaster County Regional Police Department told the committee that the national media's consistent coverage of emotional, high-profile and statistically rare cases of officer-involved shootings portrayed as the norm has created a foundation of mistrust in law enforcement.
Columbia Borough Police Chief Jack Brommer said recruiting new officers to the force has become increasingly difficult, particularly as anti-police rhetoric rises.
According to Lancaster County District Attorney Heather Adams, Lancaster County is a hotspot for human trafficking, an insidious crime that contributes to other types of community lawlessness.
A top priority for Senate Republicans is to ensure Pennsylvanians feel safe in the towns, cities and communities they call home. These hearings will help legislators better understand the trends in crime from law enforcement and key stakeholders, and better align the Commonwealth's economic goals with community objectives throughout the state.
The next hearing on crime and public safety will be announced in the near future.
Deadline to Request a Primary Election Mail-in Ballot is May 10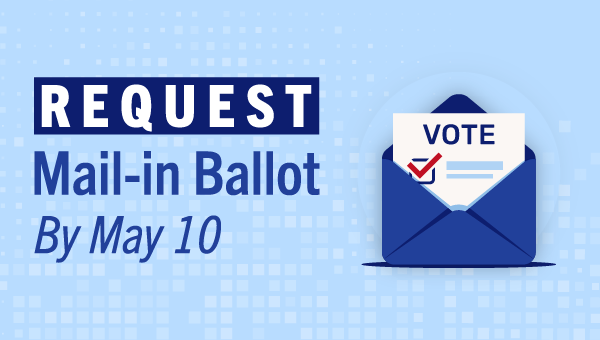 If you plan to vote using an absentee or mail-in ballot in the upcoming primary election, your completed application must be received by your county board of elections office by Tuesday, May 10, at 5 p.m.
You can apply for, complete and return mail ballots in person in one visit. County election officials will verify voter eligibility, then provide a ballot, which you can immediately complete and return. To vote by mail-in or absentee ballot, voters must supply proper identification.
The deadline to return your voted absentee or mail-in ballot is 8 p.m. on Election Day, May 17.
Less Than a Year to Go Before Federal Enforcement of REAL ID Begins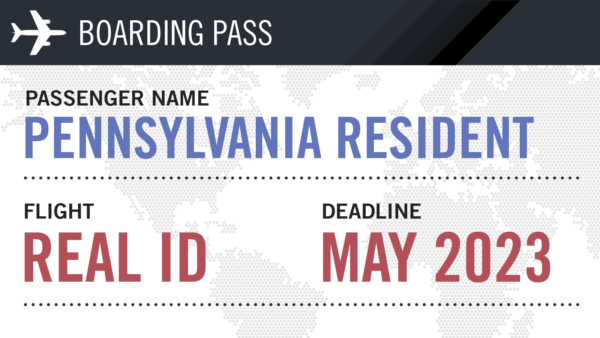 The one-year countdown has begun for the federal enforcement of REAL ID for commercial domestic air travel and other federal purposes.
The Pennsylvania Department of Transportation advises Pennsylvania residents who want REAL ID-compliant driver's licenses and photo ID cards and have not yet gotten one to gather the needed documents now to ensure they have plenty of time to get their REAL ID before the federal enforcement date.
REAL ID is a federal law that affects how states issue driver's licenses and ID cards if they are going to be acceptable for federal purposes, such as boarding a domestic flight or entering a federal building that requires federally acceptable ID for entry. A federally acceptable form of identification (whether it's a Pennsylvania REAL ID driver's license or ID card, a valid U.S. Passport/Passport Card, a military ID, etc.) must be used for these purposes on and after May 3, 2023.
There is no requirement that any resident obtain a REAL ID; PennDOT continues to offer standard-issue driver's licenses and photo IDs. More information, including frequently asked questions and information on documents required for REAL ID, can be found on the state REAL ID website.
Low-Income Home Energy Assistance Program (LIHEAP) Extended to May 20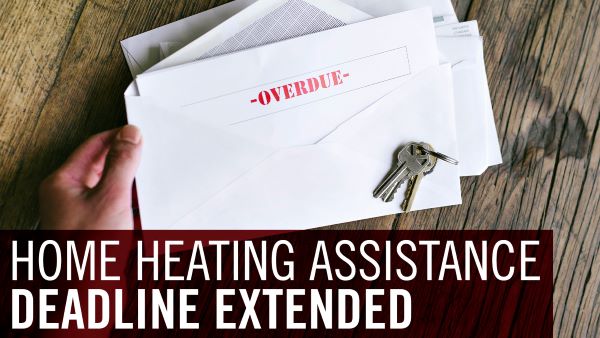 The Low-Income Home Energy Assistance Program (LIHEAP) has been extended to May 20, allowing additional households to apply for help.
LIHEAP is a federally funded program administered by the state that provides assistance for home heating bills. Assistance is available for renters and homeowners.
You can apply for benefits online using COMPASS, or download a paper application, print it, fill it out and return it to your local county assistance office.
May is Mental Health Awareness Month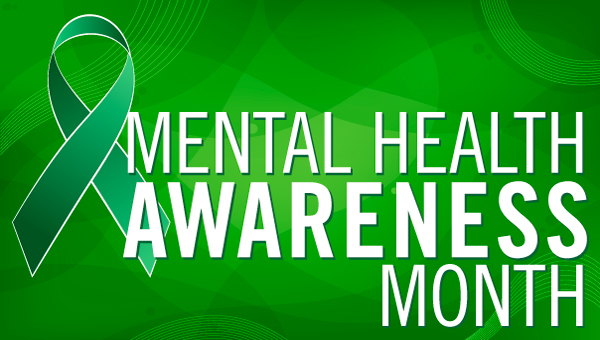 While we focus on our physical wellbeing, the food we eat, exercise, and getting regular check-ups for vision and dental care, a growing body of evidence has demonstrated the need to take care of our mental health.
If you or someone you know needs assistance in this crucial area, the state has an online mental health resources page that can be a good starting point. Topics include finding help and treatment, preventing suicide and more.
Happy Mother's Day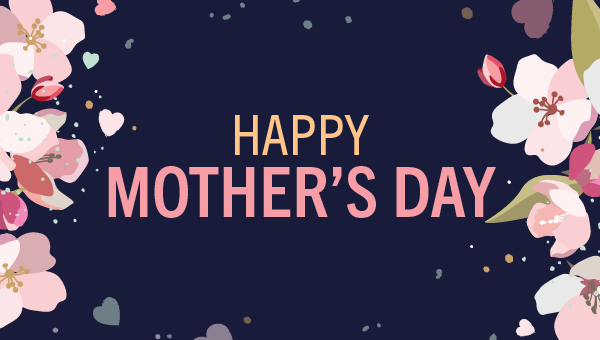 To mothers, grandmothers and everyone who serves in that role, I wish you a happy Mother's Day in which all the love you give is returned to you in full.
Around the 40th District
One of my absolute favorite days of the year was on Tuesday. For the past 20 or so years, Notre Dame Elementary School in East Stroudsburg makes their annual visit to the Capitol. Almost 80 students and 30 parents and staff made the trip this year. The students also put on their annual performance on the Main Rotunda steps. Such great kids! Here was their performance in the Main Rotunda:
My District Director Brian Fenstermaker, attended an event to celebrate the Pen Argyl Woman's Club as they celebrated their 100th Anniversary. We presented the club with a Senate citation. The club was formally organized in January 1922 and is part of the General Federation of Women's Clubs (GFWC). Thank you to the countless women who have been a part of the club's 100-year history and for contributing in so many ways to the Slate Belt region!
We recently attended a ribbon cutting for the grand opening of St. Luke's University Health Network new facility inside The Mountain Center in Tobyhanna. The new Family Medicine Practice is located at 354 Memorial Blvd. and it will offer greater access to much needed family health care in and around Coolbaugh Township.
Last Friday, we stopped by to celebrate the Gaglione family at the Grand Re-Opening of Zippy's Car Wash II in the Borough of Bath. They are located at 349 S. Walnut St. (next to/behind the Shell gas station) May 1st began Small Business week in PA. I encourage you all to support Zippy's and your other area small businesses!
We recently attended the Grand Opening event for Sunny Day Preschool and Daycare, Inc. Their new location is located on Route 715 in Brodheadsville. Congratulations and best of luck at your new location!