In this Update:
Legislative Review: Strengthening Health Care
Legislative Report: Sights for Hope
Minsi Lake Update for July 2021
Latest from the Legislative Reapportionment Commission
Annual PennDOT Highway Safety Survey
COVID-19 Vaccines Coming to the County Fair
August is ABLE to Save Month
Saturday is Purple Heart Day
Around the 40th District
---
Legislative Review: Strengthening Health Care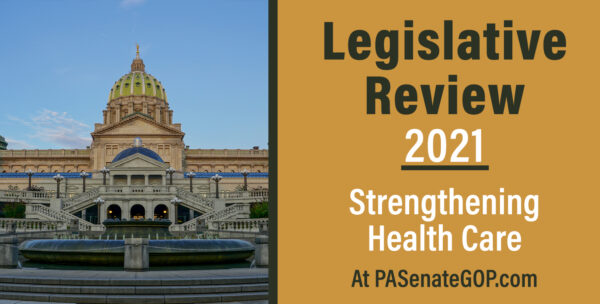 The pandemic underscored how fragile good health can be, and how important access to high-quality care is for Pennsylvania communities. The Senate passed several measures aimed at strengthening health care, including:
Act 11 of 2021 creating the Living Donor Protection Act.
Act 23 of 2021 giving individuals renewing either their vehicle registration or driver's license an option to donate to the Pennsylvania Breast Cancer Coalition.
Act 56 of 2021 dedicating additional Medicaid funding for ventilator and tracheostomy services.
Act 60 of 2021 recognizing Certified Registered Nurse Anesthetists under Pennsylvania statute to prevent them from leaving Pennsylvania because of designation issues.
Act 68 of 2021 authorizing Pennsylvania to join the Nurse Licensure Compact recognizing mutual agreement in the requirements for nurse licensing and providing easier transfer of licenses.
Senate Bill 74 allowing companies to apply for a tax credit after donating to a Pennsylvania pediatric cancer research hospital.
Senate Bill 323 extending the moratorium on increases in income due to a Social Security COLA for PACE and PACENET enrollees for two additional years until Dec. 31, 2023, benefitting 17,800 seniors.
Senate Bill 397 & Senate Bill 398 modernizing state law to encourage more physician assistants to stay and practice in the Commonwealth, resulting in a wider range of medical professionals across the health care delivery system.
You can find a full list of bills of note passed by the Senate in 2021 here.
Legislative Report: Sights for Hope
On this edition of Legislative Report, I visited Sights for Hope. Formerly known as the Center for Vision Loss, Sights for Hope has for more than 90 years provided services for people with visual impairments. The organization is defined by the timeless values that knowledge, innovation, and determination are stronger than visual impairments!
I spent time talking to Dennis Zehner, Executive Director/CEO and Jennifer Pandolofo, Director of Services to hear about how they work each and every day to help individuals with visual impairments in the Lehigh Valley and Monroe County.
Find out more about them on their website.
Minsi Lake Update for July 2021
John Mauser, Chairman of Friends of Minsi Lake along with Jim Wilson of Northampton County Parks and Rec (who served as cameraman), recently filmed a series of videos on Lake Minsi. These videos highlighted some of the terrific progress that has been made at Lake Minsi following the reconstruction of the earthfill dam and spillway. WATCH THE UPDATE HERE!
A heartfelt THANK YOU to the Friends of Minsi Lake and the Pennsylvania Fish and Boat Commission for their dedication to the lake. Through their hard work and dedication, Lake Minsi continues to be a crown jewel right here in the 40th District.
If you have not been there since the dam was reconstructed, I hope you take some time and visit this summer. You will not be disappointed. And stay tuned to the FOML Facebook page for news regarding other improvements that will be made in the future!
Make sure you Like and Follow the Friends of Minsi Lake page and stay up to date! More info about Minsi Lake: https://bit.ly/3yldlYM.
Latest from the Legislative Reapportionment Commission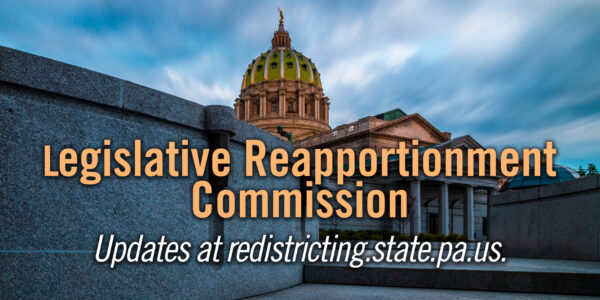 On July 29, the commission held a public hearing featuring presentations from representatives of National Conference of State Legislatures, the Center for Rural Pennsylvania, and the Legislative Data Processing Center. You can view the hearing and access written testimony here.
On Tuesday and Wednesday of this week, the panel heard feedback from PA citizens regarding the reapportionment process as a whole and specific issues that may exist in their districts. You can see what citizens had to say here and here.
While the Legislative Reapportionment Commission draws new lines for the state House of Representatives and Senate following the census, congressional maps are drawn by the General Assembly. On Wednesday, the Senate State Government Committee held a public hearing on congressional redistricting. You can find testimony and hearing video here.
Annual PennDOT Highway Safety Survey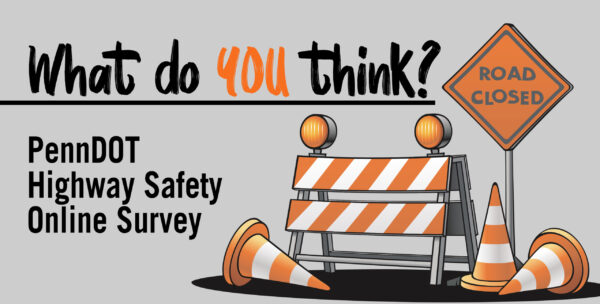 The Pennsylvania Department of Transportation (PennDOT) is seeking motorists' input on traffic safety and driving behaviors through its annual online Highway Safety Survey. The survey is available through August 23 and should take about five minutes to complete. All responses, including the "comments" fields, are anonymous.
Nearly 8,000 people responded to last year's survey, answering questions about safety habits such as seat belt use, impaired driving, speeding and distracted driving. Notably, nearly 91% of respondents said they always wear a seat belt and approximately 88% said they never drive while impaired. When asked how often they choose to exceed the posted speed limit, nearly 84% said they speed at least some of the time.
COVID-19 Vaccines Coming to the County Fair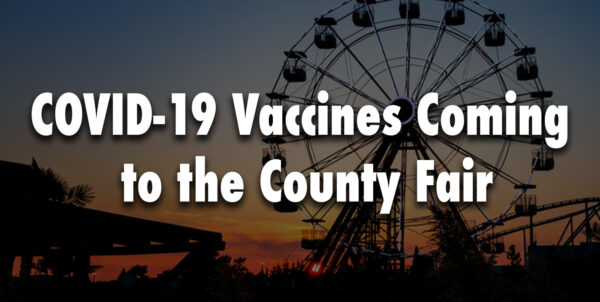 Residents heading to the county fairs for corn dogs, funnel cakes and fried pickles can now add the COVID-19 vaccine and educational resources to their list of things to find at the fair. The state Department of Health is partnering with the Pennsylvania State Association of County Fairs to offer free, walk-up vaccinations and educational materials.
Every Pennsylvania resident age 12 and older is eligible to get a COVID-19 vaccine. Use Vaccine Finder to find a COVID-19 vaccine provider near you.
August is ABLE to Save Month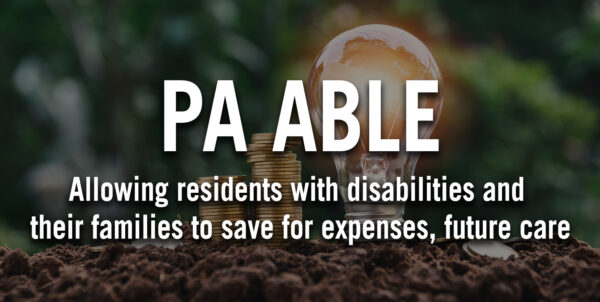 Thanks to the federal Achieving a Better Life Experience (ABLE) Act of 2014 and the Pennsylvania ABLE Act of 2016, Pennsylvanians with disabilities and their families now have the tools they need to save for the future without losing critical benefits they rely on like Supplemental Security Income or medical assistance.
PA ABLE offers various savings options including an interest-bearing checking account with an accompanying debit card. All of the options come with generous tax benefits including no federal or state income tax on savings growth or withdrawals for qualified expenses, state income tax deductions for contributions up to $15,000, and exemption from state inheritance tax.
Pennsylvanians with disabilities and their families have opened more than 5,000 accounts and saved nearly $60 million since the program opened in 2017. Pennsylvanians with disabilities can save for costly expenses such as assistive technology or modified vehicles – or for necessary day-to-day needs like groceries and housing. Families can also use PA ABLE to save for their loved one's future care.
For more information about eligibility for PA ABLE, qualified expenses and savings options, visit paable.gov or call 855-529-2253.
Saturday is Purple Heart Day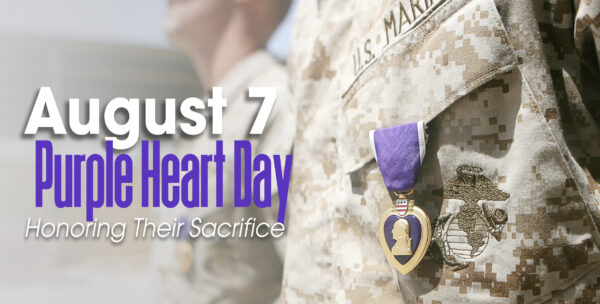 The Purple Heart, awarded to those killed or wounded while serving in the U.S. Armed Forces, is the oldest military award still given to U.S. military members.
To shed blood for one's country is a price few would pay, and to die on behalf of fellow citizens is the ultimate sacrifice. On August 7, please think of those killed and wounded in defense of this great and decent nation.
Around the 40th District
Tuesday evening, I spent the night in Roseto Borough and participated in their National Night Out event. National Night Out is held annually on the first Tuesday in August in communities across America. The effort aims to enhance the relationship between neighbors and law enforcement while bringing back a true sense of community. During the event, I spoke about school property tax reform and met with many constituents. It was a great night, thank you to everyone who came by!
All me to introduce you to the newest Eagle Scouts in the 40th District!
First, is Jonathon Smith of Troop 102. Jonathon's Eagle Project was for The Garden of Giving where he built 3 display boards for the garden. First: a welcome board to recognize their sponsors, second: displayed information on the care of the plants for volunteers, third: are for planted blueberry bushes and their care).
Second, is Christopher Gibson of Troop 86. For Christopher's Eagle Project, he enhanced a walking trail at the Tannersville Cranberry Bog by leveling 350 feet of trail and spreading gravel.
Best wishes to Jonathon and Christopher in all your future endeavors!
On Saturday, my office along with PA State Rep. Ann Flood's helped cut the ribbon for The Learning Locomotion's newest location in Wind Gap. We also presented the owner Tonya Peifly with a certificate of recognition. Congratulations and best wishes for success at the new Wind Gap location!