In this Update:
Legislative Review: Supporting Veterans
Helping Our Area Veterans
September 11th Essay Contest for High School Seniors
Public Hearing on Child Protective Services Law Revisions
Education Financial Assistance Available to Eligible Children of Veterans
Game Commission Offering Learn to Hunt Webinars
Observing Aviation's Contribution to Pennsylvania and America
Around the 40th District
---
Legislative Review: Supporting Veterans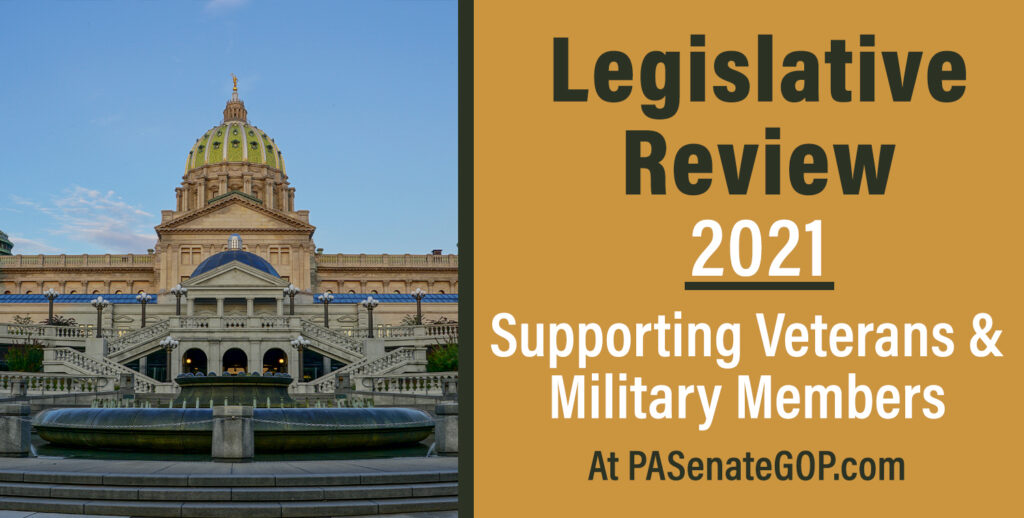 Pennsylvania is home to nearly 800,000 veterans in addition to active members of the military. Supporting these men and women, and their families, is a top priority. The Senate passed several bills this year to assist Pennsylvanians who served our nation.
Act 31 of 2021 extends employment protections to Pennsylvania citizens who are members of another state's National Guard.
Act 55 of 2021 increases the maximum donation amounts to the Veterans' Trust Fund from $3 to $5 when applying for or renewing a driver's license, ID card or vehicle registration and from $6 to $10 when applying for a two-year vehicle registration.
Act 63 of 2021 adds a member of the State Veterans Commission to the Pennsylvania Long-Term Care Council.
Senate Bill 248 designates March 6 as Persian Gulf War Veterans Day and October 7 as Global War on Terrorism Veterans Day.
Senate Bill 486 provides members of the Pennsylvania National Guard and reserve components of the U.S. Armed Forces who serve on active duty, as well as their spouses, preference for placement into job training programs for one year after discharge.
You can find a full list of bills of note passed by the Senate in 2021 here.
Helping Our Area Veterans
Veterans Assistance office hours are available at both of my district offices. During the pandemic, this service was still available to assist veterans but only by phone. We are thrilled to once again offer in person appointments with an American Legion Service Officer, conveniently located at my district offices. If you would like to setup an appointment for a veteran in your life please call the office which is most convenient for you. The service officer can assist you with compensation and pension claims, education benefits, enrollment in the VA health system, burial and survivor benefits, state benefits, and assistance in obtaining military personnel and medical records.
Pen Argyl Office (Northampton County):
Appointments are available on the third Wednesday of each month (Next date is 9/15/21) between the hours of 10am and 2:00pm. For appointments at the Pen Argyl office please call 610-863-1200
Scotrun Office (Monroe County):
Appointments are available on the second Tuesday of each month (Next date is 9/14/21) between the hours of 10am and 2:30pm. For appointments at the Scotrun office please call 570-620-4326
September 11th Essay Contest for High School Seniors
I announced last week, a September 11th Essay Contest with scholarship money being awarded to the top three participants. I will also invite the top three participants to the Capitol in Harrisburg for lunch with me and a personal tour of the building. The contest is open to any high school senior enrolled in 12th grade in either a public, private, or home school program within Pennsylvania. The deadline for entries is Friday, September 3, 2021.
For more information, including the contest details, awards, and judging criteria, please visit – https://www.senatorscavello.com/essaycontest/
Public Hearing on Child Protective Services Law Revisions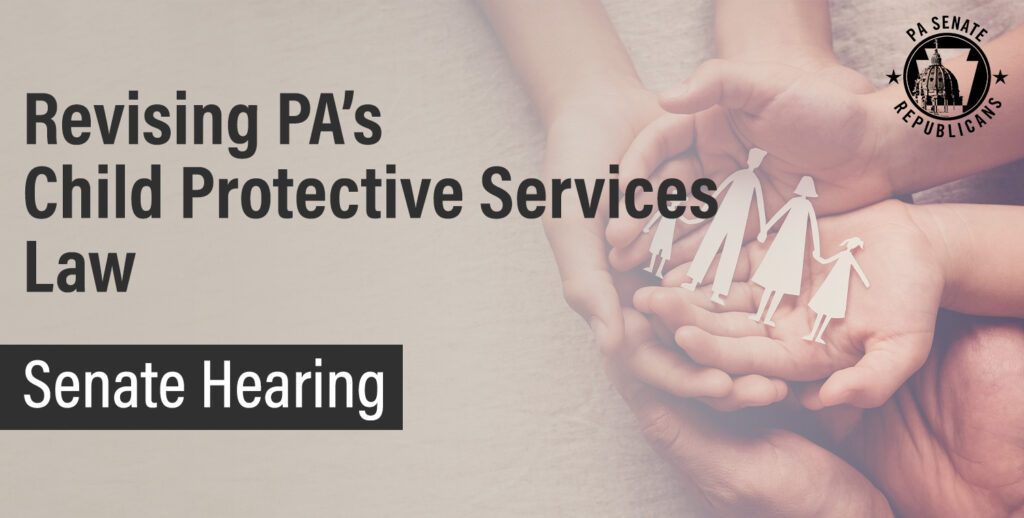 Proposed changes to a state law aimed at protecting children from abuse was the topic of a Senate hearing this week.
The Senate Aging and Youth Committee took testimony on revisions to Pennsylvania's child protective services law proposed by the state Department of Human Services. Among the changes would be the removal of time frames for the expungement of state records on child abuse cases.
Currently, state law requires that unfounded child protective services reports and invalid general protective services reports be expunged from the state database after one year and that validated general protective services reports be expunged after 10 years or until the youngest child in the report turns 23. The change is aimed at aiding efforts to identify children at risk of future abuse.
You can watch the hearing and read testimony here.
Education Financial Assistance Available to Eligible Children of Veterans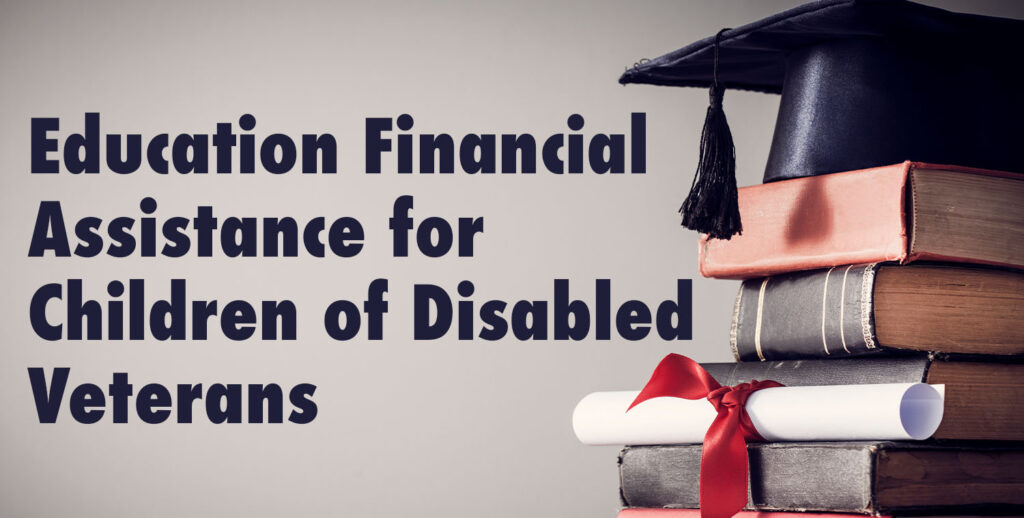 The Educational Gratuity Program provides financial assistance for those attending post-high school education or training at an approved institution in the Commonwealth.
The program supports children of honorably discharged veterans who have 100% service-connected disabilities and served during a period of war or armed conflict, or children of veterans who die or died in service during a period of war or armed conflict. All applicants must have a financial need.
Payments will not exceed $500 per term or semester per qualified child to each approved educational institution over a total of eight terms or semesters. More information on the program and how to apply can be found here.
Game Commission Offering Learn to Hunt Webinars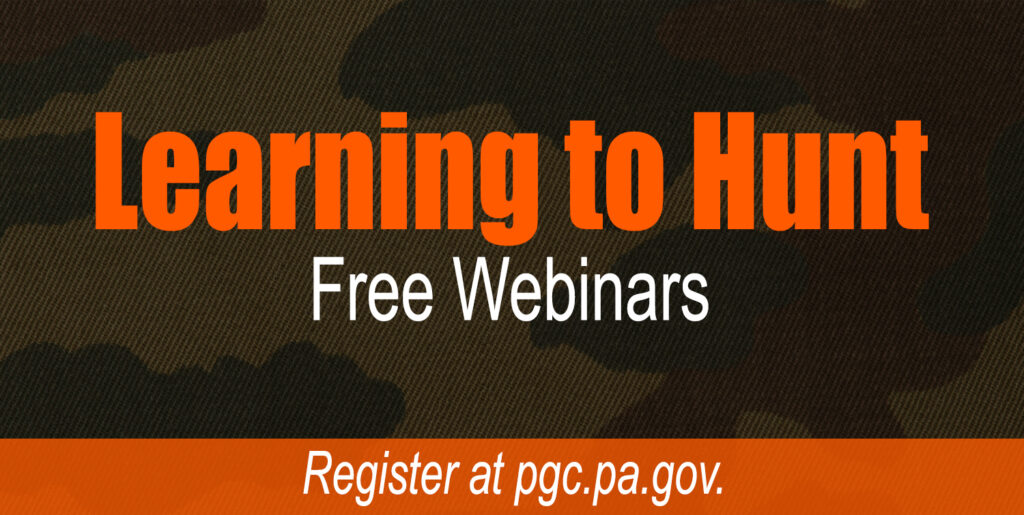 The Pennsylvania Game Commission is offering a series of free webinars to provide new and existing hunters of all ages information on finding places to hunt, selecting a firearm, regulations, biology of game species, hunting tips and preparing wild game for the table.
The series kicks off Aug. 19 with a "Squirrel Hunting 101" webinar at 7 p.m. Additional live webinars will be on Sept. 9 and Sept. 21, also beginning at 7 p.m. The series continues into October with a "Pheasant Hunting 101" webinar at 7 p.m. on Oct. 7 and again on Oct. 26.
The webinars will be about an hour long and hosted by Game Commission staff. Each webinar will include a live Q&A session at the end. Advanced registration to view the webinars live is required at the Learn to Hunt page.
Observing Aviation's Contribution to Pennsylvania and America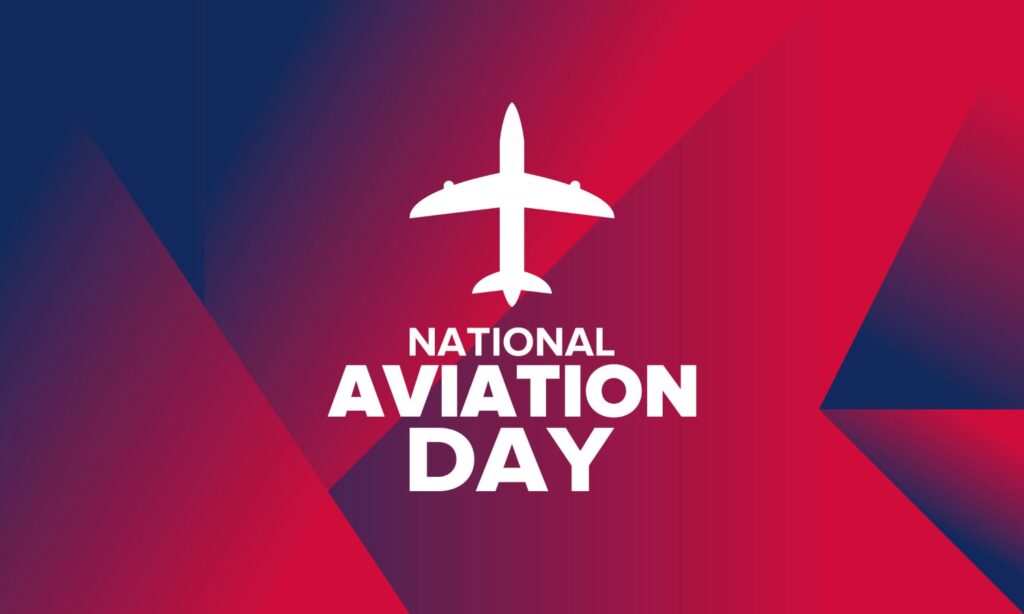 August 19 is National Aviation Day. Pennsylvania ranks 13th in the country in the number of public-use aviation facilities, including airports, heliports and seaplane bases. More than 120 public-use facilities provide an annual economic impact of $23.6 billion and support more than 300,000 jobs. Happy Aviation Day!
Around the 40th District
Last Wednesday evening, I attended two separate Eagle Scout events as we celebrated 10 new Eagle Scouts in the 40th District in one week! This Court of Honor Ceremony was held at Holy Family Parish Center in Nazareth. Please join me in congratulating Christopher Miller, Keith Neidig, Gabriel Louw, and Joseph Lipari on this tremendous achievement. All four young men are members of Troop 74 in Bushkill Township. Congratulations Chris, Keith, Gabriel, and Joseph!!
Last Friday, I met with Sun-Bok Nam (President) and other members of the Korean-American Vietnam War Veterans of Pennsylvania. We discussed my legislation to extend veteran benefits to Pennsylvania veterans of allied countries.
Millions of members of armed services from allied countries have served and continue to serve alongside American service members, fighting to preserve the same values of liberty and democracy. But, in Pennsylvania, these allied service members are not able to access the same state benefits, even though they may be eligible for federal veteran benefits.
This legislation introduced by myself and Sen. Sharif Street would amend sections of Title 51 (Military Affairs) to ensure veteran allies of foreign wars now living in Pennsylvania are extended equivalent benefits.
At the conclusion of the meeting the members presented me with this beautiful reminder of the South Korean soldiers who honorably fought alongside American soldiers in Vietnam to support the cause of freedom.
On Saturday, I attended the Eagle Scout Court of Honor ceremony for Matthew Albert of Troop 38 in Bangor. For his Eagle Scout community service project, Matthew constructed a flag retirement pit. Congratulations Matthew on receiving Scouting's highest advancement rank!
Also on Saturday, we presented a senate citation to Connor Force who has earned the rank of Eagle Scout. Connor earned a total of 25 Merit Badges and is a member of Troop 76 in Lower Nazareth. For his service project Connor revitalized an existing playground at St. John's Lutheran Church in Bath. Congratulations Connor!
Sunday afternoon, I attended yet another Eagle Scout Court of Honor ceremony for two more young men in the 40th District. Noah Aaron Reichelderfer and Michael John Jenkins Jr. of Troop 33 in Bath both earned their Eagle rank recently. As part of the requirements to earn the Eagle rank both completed a community service project. For his, Noah coordinated the construction and installation of a retaining wall and landscaping around the sign at the Klecknersville Rangers Volunteer Fire Company. Michael coordinated the construction and installation of shelves and a memorial flagpole with landscaping for the Northampton Area Food Bank. Congratulations Noah and Michael!!
Yesterday, I taped an upcoming episode of my Legislative Report tv show at Donkette Korral in beautiful Saylorsburg. I began talking to Shirley Halterman who owns Donkette Korral while standing in line for bbq chicken at the Plainfield Farmers Fair (of all places!) and she told me all about the farm she owns with her husband Jim. After the conversation I knew I had to visit and feature their farm in the district!
The Korrall has one of the largest herds of miniature donkeys on the east coast in 80+ colors. Since 1984 they have used selective breeding to produce a herd of superior, loveable, and friendly miniature donkeys. Whether you wish to purchase a show quality donkey or just a friendly pet, take a look at Donkette Korrall. Look for this episode of Legislative Report coming soon to TV13, RCN, Service Electric and distributed on my facebook and email newsletters. I know you will enjoy the show!
Congratulations to the Pleasant Valley High School Envirothon team which recently placed 7th in the National Conservation Foundation (NCF) Envirothon International Competition. The competition was held virtually in July where 42 teams competed from 35 states, 4 from Canada, and 3 from China. Members of the team are from left to right: Ben Keppel, Reece Kresge, Emma Barrett, Zachary Dooner, Jacob Possinger. The PVSD team was led by their advisor, teacher Maricatherine Garr. The students each won $1,000 scholarships for their effort! Great job and congratulations!!