In this Update:
9/11- 20 Years Later
Streamlining Improvement of PA Neighborhoods
September Legislative Report – Donkette Korral in Saylorsburg
Senate Intergovernmental Operations Committee holds First Public Hearing of Election Investigation
Filing Claims and Avoiding Scams After a Storm
Suicide Prevention: Help is Available
September is National Prostate Health Month
Around the 40th District
---
9/11- 20 Years Later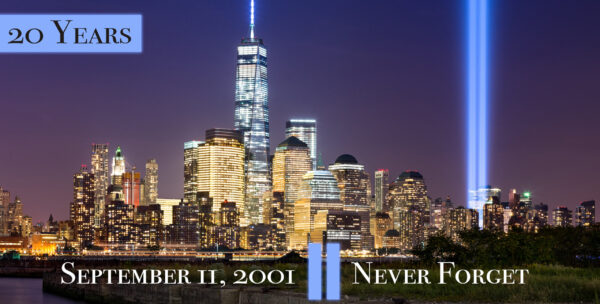 It was 20 years ago this week that terrorists carried out a coordinated attack on the United States, killing nearly 3,000 Americans. It was an atrocity that would shake the nation's confidence and test its resolve.
Amid the tragedies playing out in New York City, Washington, D.C. and Somerset County, Pennsylvania, there were stirring acts of courage and bravery. From the shock and mourning emerged a unified people.
The effects of the events of September 11, 2001 continue to reverberate. Many of those who died left behind children who were so young they never got to know their parents. A new generation has grown up over the past two decades with few, if any, memories of those they lost. Some 1,106 victims, or 40% of those who died, remain unidentified.
The best way to honor those killed 20 years ago is to renew our commitment to unity and to overcoming the challenges we face today.
Streamlining Improvement of Pennsylvania Neighborhoods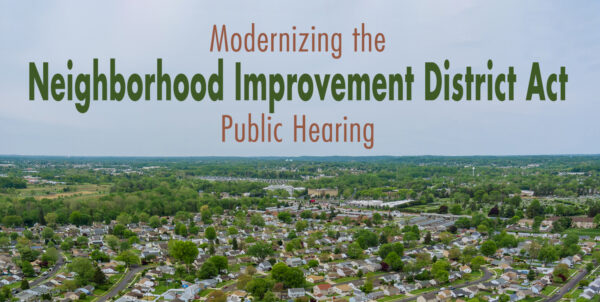 The Neighborhood Improvement District Act was enacted in 2000 to spur economic development in Pennsylvania communities. A Senate hearing this week focused on modernizing and streamlining the process to meet current challenges.
The COVID-19 pandemic resulted in devastating consequences for tourism and hospitality employers throughout the Commonwealth. The Senate Community, Economic & Recreational Development Committee discussed Senate Bill 797, which would simplify the process for NID authorization and provide counties and municipalities with tools to enhance economic growth.
The panel took testimony from tourism experts, business leaders and economic development specialists. You can find the hearing video and written testimony here.
September Legislative Report – Donkette Korral in Saylorsburg
On the latest edition of Legislative Report, I sit down with Shirley Halterman who is one of the owners of Donkette Korral in Saylorsburg. I began talking to Shirley Halterman who owns Donkette Korral while standing in line for bbq chicken at the Plainfield Farmers Fair (of all places!) and she told me all about the farm she owns with her husband Jim.
The Korral has one of the largest herds of miniature donkeys on the east coast in 80+ colors. Since 1984 they have used selective breeding to produce a herd of superior, loveable, and friendly miniature donkeys.
Senate Intergovernmental Operations Committee holds First Public Hearing of Election Investigation

The Senate Intergovernmental Operations Committee held the first public hearing of its investigation into the 2020 General Election and the 2021 Primary Election this week. Hearing Video & Testimony
Pennsylvania Department of State officials were invited to testify at the hearing regarding last-minute guidance provided to counties and its impact on the 2020 General Election. Department officials refused to attend.
The panel heard from Stewart Ulsh, chairman of the Fulton County Board of Commissioners and Board of Elections, who described the confusing and sometimes contradictory guidance issued by the Department of State. The committee also received written testimony from County Commissioners Association of Pennsylvania Executive Director Lisa Schaefer, who testified that counties struggled to keep up with guidance issued by the Department of State and election-related lawsuits. CCAP recommended several reforms to prevent the confusion of the 2020 election from reoccurring.
The committee has created a webpage for Pennsylvania residents to submit testimony regarding problems they have experienced with the state's election system. Voters are encouraged to come forward if they have witnessed voter fraud or other election improprieties firsthand. State residents are urged to share their stories at intergovernmental.pasenategop.com/electioninvestigation/ to help guide the investigation and develop potential improvements to state law to bolster election security.
Only firsthand testimony is being requested, and only from Pennsylvania residents. Members of the public should submit testimony if they are comfortable signing an affidavit and potentially testifying under oath at a Senate committee hearing under penalty of perjury.
The investigation is expected to include public hearings, subpoenas for relevant election information and a detailed audit of the 2020 General Election and 2021 Primary Election.
Filing Claims and Avoiding Scams After a Storm

Homeowners and business operators impacted by the recent strong storms can access useful information on how to file insurance claims for damages and tips to avoid repair scams.
The After the Storm brochure from the Pennsylvania Insurance Department includes such tips as:
Contact the insurance company as soon as possible after the storm.
Save all receipts.
Take photographs or video before cleaning or making repairs.
Individuals can verify someone is licensed as a public adjuster at Find an Insurance Professional.
Ask for and check references before hiring a contractor.
In addition, keep in mind that flood damage is not covered by most homeowners' insurance policies, and a separate flood insurance policy is required to pay for damage caused by flooding.
Suicide Prevention: Help is Available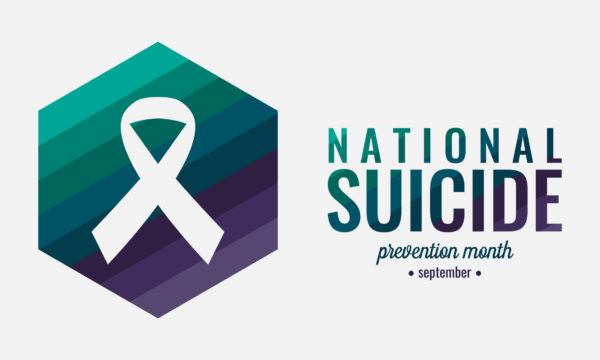 National Suicide Prevention Awareness Month is a good time to note that for anyone with depression or thoughts of suicide: you're not alone.
According to a 2018 report by the Centers for Disease Control and Prevention (CDC), suicide is the 10th leading cause of death in the country and is one of only three that are on the rise. In Pennsylvania, suicide rates have increased by 34% since 1999.
Military veterans are 1.5 times more likely to die by suicide than Americans who never served in the military. Help is available 24 hours a day, seven days a week. All calls are confidential:
National Suicide Prevention Lifeline: 1-800-273-TALK (8255)
Veterans Crisis Line: 1-800-273-TALK (8255) and press 1
You can find more information about mental health services in Pennsylvania here.
September is National Prostate Health Month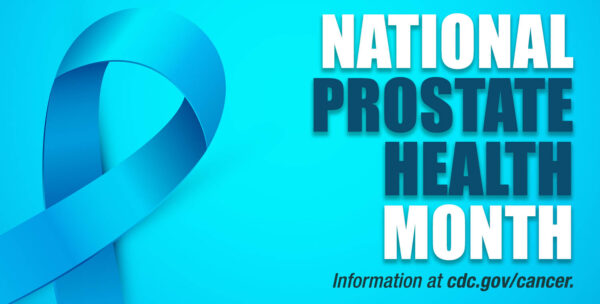 One in nine men, mostly men 65 or older, will be diagnosed with prostate cancer during his lifetime. The good news is the death rate is relatively low.
Prostate cancer usually progresses slowly, so some type of screening is likely to catch it in time to act. The Centers for Disease Control and Prevention says men should discuss the risks and benefits of prostate cancer screening with their doctor.
Around the 40th District
It was wonderful seeing everyone who came out on Labor Day to the Pen Argyl Parade and speaking with many of you at Weona Park afterwards. I was thrilled to see this Labor Day tradition come back after being cancelled last year. The streets along the parade route were packed! PA State Rep. Ann Flood and I handed out stuffed animals from BJ Toy Company in Pen Argyl. Great day!
Recently, I met with Leyti Ndiaye who hopes to attend West Point. Leyti is the nephew of ESU professor Mamadou Kane and attend East Stroudsburg South High School. He has wanted to attend West Point since he was in the 6th grade and has worked hard to ensure that he does well academically and in all of his extracurricular activities.
In his letter to me requesting a meeting Leyti explained why he wants to attend the academy. He said, "I want to attend this formidable school because of its power to turn an individual into a commissioned leader with exceptional prowess in all facets. West Point is a school with the power to mold an adolescent into an adult that values his/her duty and is prepared to serve their country. Graduates are prepared to be a part of something bigger, and that's what I want. I want to be a part of something bigger than me."
It was wonderful to meet with this service driven and patriotic young man. I wish him all the best in life moving forward.
It was my pleasure to sponsor a mural in Bangor and show my support for the efforts of Faith Sarisky and the Beautify Bangor mural project! Learn more about the effort and consider donating on their website.