In This Update:
Federal Court Rules Wolf Business Shutdowns, Other Restrictions Unconstitutional
Workshop Discussion Focuses on Impact of COVID-19 on Nonprofits, Veterans Groups
PennDOT Resumes REAL ID Processing
Funding Available for Transportation Improvement Projects
Senate Committee Explores Challenges Facing Rural Pharmacies
Committee Hears Testimony on Western PA Economic Recovery
Grants Available to Train Direct Care Workers
Around the 40th District
---
Federal Court Rules Wolf Business Shutdowns, Other Restrictions Unconstitutional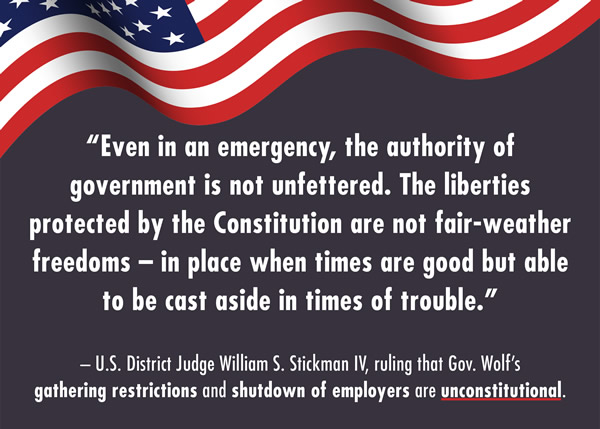 For months, many lawmakers have stressed the need to strike the proper balance between ensuring the health and safety of Pennsylvanians during the COVID-19 pandemic and protecting the freedoms we are guaranteed in the Constitution. A federal judge agreed this week, ruling that some of the actions taken by the Wolf Administration during the pandemic were unconstitutional.
In his decision, U.S. District Judge William S. Stickman IV said, "Even in an emergency, the authority of government is not unfettered. The liberties protected by the Constitution are not fair-weather freedoms — in place when times are good but able to be cast aside in times of trouble." Senate leaders are encouraging Governor Wolf to work cooperatively with lawmakers on a COVID-19 mitigation and recovery plan that puts Pennsylvanians first.
The ruling applies to Governor Wolf's mandated business shutdowns, as well as his restrictions on large gatherings. The Wolf Administration has announced that they will request a stay of the ruling and will appeal the decision. I will provide an update on what this ruling means for all of us as soon as more information is available.
Workshop Discussion Focuses on Impact of COVID-19 on Nonprofits, Veterans Groups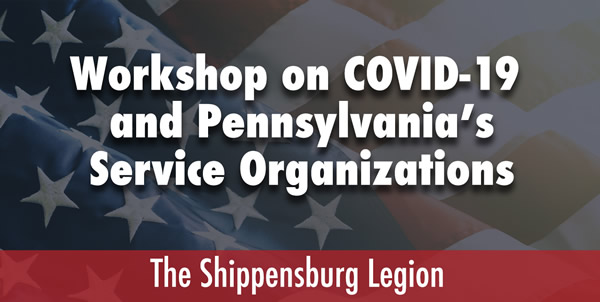 Governor Wolf's COVID-19 business shutdown orders created difficult financial circumstances for many nonprofit groups, including many organizations serving veterans. In many cases, the shutdown order prevented these groups from assisting Pennsylvanians at a time when their needs were greatest.
A workshop discussion hosted by the Senate Majority Policy Committee this week explored how these organizations are navigating the pandemic and what challenges remain to be addressed.
PennDOT Resumes REAL ID Processing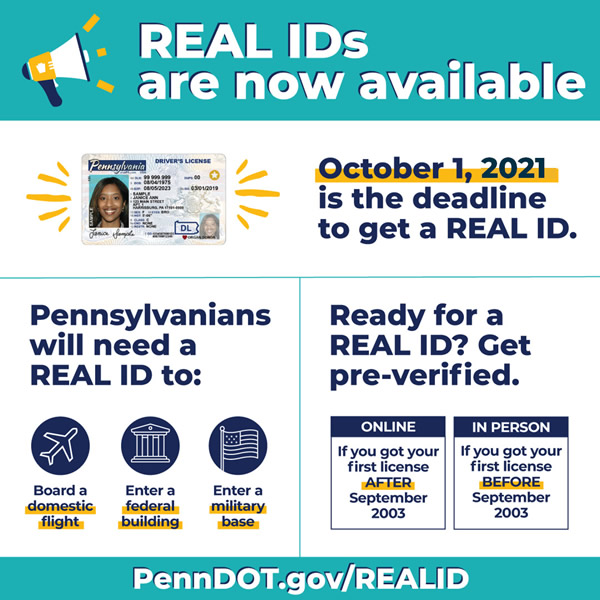 The Pennsylvania Department of Transportation has resumed issuing REAL IDs at reopened Driver License Centers throughout the state. REAL ID processing was suspended in March when most PennDOT offices closed amid the COVID-19 pandemic.
The deadline to comply with REAL ID requirements was pushed back one year due to the pandemic. REAL ID is optional for drivers, but driver licenses and photo ID cards will no longer be accepted as a valid form of identification for boarding commercial flights or visiting federal buildings beginning on October 1, 2021.
More information about REAL ID is available on PennDOT's website.
Funding Available for Transportation Improvement Projects
Transportation improvement projects throughout the state could receive a boost from grants through the Multimodal Transportation Fund. The program provides funding for ports and rail freight, increases aviation investments, establishes dedicated funding for bicycle and pedestrian improvements, and allows targeted funding for all modes of transportation.
The program is open to municipalities, councils of governments, business/non-profit organizations, economic development organizations, public transportation agencies, public airports, airport authorities, and ports and rail entities. Applications for grants will be accepted through November 6.
Senate Committee Explores Challenges Facing Rural Pharmacies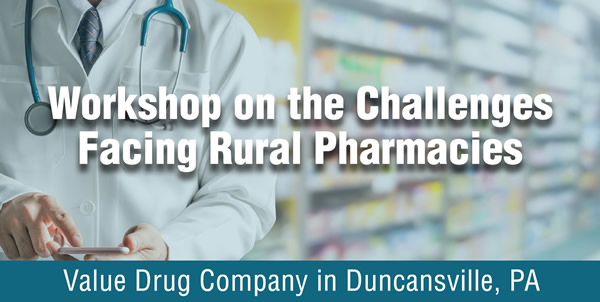 Many rural pharmacies faced severe financial challenges even before the COVID-19 pandemic due to low reimbursement rates from pharmacy benefit managers and bureaucratic red tape. This week, the Senate Majority Policy Committee hosted a workshop discussion to learn more about the challenges facing these businesses to ensure they remain an important part of the health system in rural communities.
Testifiers encouraged lawmakers to consider measures to provide greater pricing transparency of prescription drugs and greater oversight of prescription benefit managers.
Committee Hears Testimony on Western PA Economic Recovery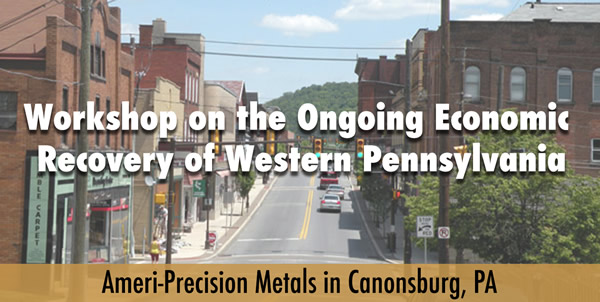 Local and statewide business leaders offered input on how to help western Pennsylvania recover from the COVID-19 pandemic during a workshop discussion with the Senate Majority Policy Committee this week. The discussion highlighted the need for clear communications from state government leaders and more collaboration with local government officials to keep the state's economy strong while keeping state residents safe and healthy.
Other topics of discussion included improving financial assistance programs, making better use of Pennsylvania's abundant natural resources, preventing future business shutdowns, strengthening infrastructure and more.
Grants Available to Train Direct Care Workers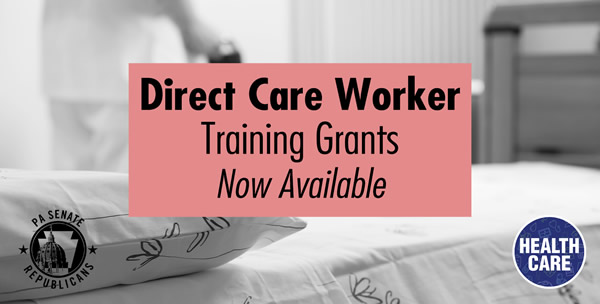 The COVID-19 pandemic has had a severe impact on patients and employees in long-term care settings. Grants are available through the Department of Labor and Industry to provide new career opportunities for direct care workers and improve the quality of care provided to patients.
The Direct Care Worker Training Grants program helps create and develop training programs that increase the quality of services, offer specialty certifications, and create viable career opportunities for personal care assistants, home health aides and certified nursing assistants. The deadline to apply is October 2.
Around the 40th District
Yesterday, I was excited to join the Monroe County Transportation Authority (MCTA) to commission three new Compressed Natural Gas (CNG) busses and fueling station. The operation of these buses along their existing routes, will result in reduced emissions, improved fuel economy, and cost less overall to run. The fueling station funded through a P3 (public private partnership) between MCTA, PENNDOT, and Trillium CNG. Under the program, MCTA can convert up to 42 vehicles to CNG over time. The authority estimates saving roughly $200,000 annually based on current diesel costs and their diesel usage of roughly 180,000 gallons per year.
This week, I spoke at a press conference held by the Bi-State Elected Officials United to Preserve the Gap. This group of 14 elected representatives from both PA and NJ are committed to fighting the proposed rockfall mitigation project along I-80 just over the border in NJ. Since being made aware of the project in 2017, the project has garnered opposition from more than 20 municipalities and groups including the Sierra Club and the National Parks Conservation Association.
This project has been shrouded in secrecy by NJDOT since its inception. That fact is only highlighted by the attached letter, which I shared last night from the PA State Historic Preservation Office which states that their initial opinion of the project (that it would have "no adverse effect") was ill-informed due to the lack in transparency by NJDOT. Recently, NJDOT doubled down on their strategy of secrecy, as they rebuffed requests for more dialog with elected officials. Rather, they are forming a "public advisory group." However, NJDOT has barred elected officials like me from participating in or even attending these meetings. As a State Senator, whose district will be gravely impacted by this half-baked project, this is entirely unacceptable. Projects like this do not take place in a vacuum, and they should never be shrouded by secrecy and misinformation.
I will continue to push back against NJDOT and this ill-conceived project that does nothing to fix what we all know to be the real problem- the s-curves on I-80.
If you were not able to attend, you can see the conference here:
Part 1: https://youtu.be/2k6luO044MQ
Part 2: https://youtu.be/CecQQQy_GpM
On Sunday, I joined Troop 84 and the Brinker family to celebrate the achievement of the Eagle Scout Rank for both Andrew & Zachary Brinker outside at Stroudsmoor. Congratulations to both these tremendous young men and their parents Dr. John & Mindy Brinker. Dr. Brinker is also an Eagle Scout. Clearly it runs in the family!