In this Update:
Legislature Approves Extension of Pandemic Waivers of Government Regulations
Senate Acts to Prevent Repeat of Botched Constitutional Amendment Process
Renewing Cooperative Effort Against Karst Geology in Northampton County
Program to Battle Opioid Abuse Extended by Senate
Senate Passes Measures to Help Pennsylvania Farmers Move Goods
Domestic Violence: Identifying the Signs and Getting Help
Around the 40th District
---
Legislature Approves Extension of Pandemic Waivers of Government Regulations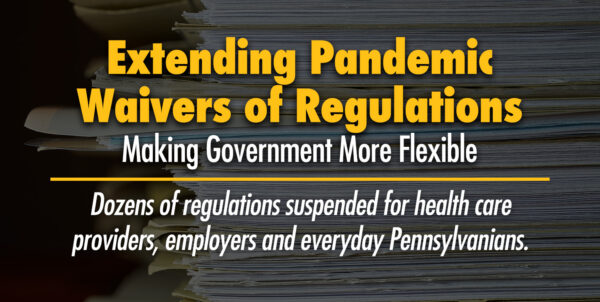 The Senate voted to extend waivers of an array of regulatory statutes, rules and regulations to aid in Pennsylvania's recovery from the COVID-19 pandemic. The bill was sent to the governor for enactment following approval by the House of Representatives.
The waivers affecting health and human services, as well as consumers and employees, were due to expire Thursday. Enactment of the legislation would extend the waivers until March 31, 2022.
In May, voters stripped Gov. Tom Wolf of the authority he claimed to extend emergency declarations without approval of the General Assembly. Delivering on a promise to the people that we work better together, the General Assembly initially extended these waivers as part of the budget in June.
Approval of the following waivers is critical to providing flexibility in managing the pandemic during a workforce shortage crisis:
Waivers Benefiting Consumers and Employees

Suspending the requirements for initial patient evaluations for buprenorphine narcotics treatment to be completed via telehealth.
Allowing up to 28 days of take-home medications for patients on stable dosages if deemed appropriate by their physician.
Quicker access to home health care and home care services by allowing nurse practitioners to sign eligibility forms.
Telehealth access for individuals seeking behavioral and mental health services.
Flexibilities for visitation in foster care and group home settings for individuals with intellectual and developmental disabilities.
Temporary removal of barriers to employment by waiving in-person meetings and allowing electronic signature requirements.
Flexibility in scheduling and notice for unemployment compensation hearings.
Allowing for telephonic testimony and use of documents in unemployment compensation referee hearings.
Waivers Aiding the Work of Health Care Facilities and Services

The ability for acute care hospitals to use alternative locations for overflow, quarantining, and surveillance efforts to help manage the influx of patients in their emergency departments.
Flexibilities in staffing health care facilities.
The ability for pharmacists to administer COVID-19 vaccinations.
Reimbursement for those providing telehealth through the Medical Assistance program.
The ability to maintain COVID-19 surveillance efforts within child care and congregate settings to reduce spread and respond to outbreaks.
Senate Acts to Prevent Repeat of Botched Constitutional Amendment Process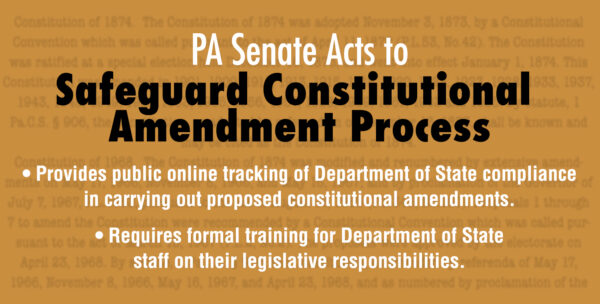 The Senate approved two measures aimed at preventing a repeat of the Pennsylvania Department of State's devastating failure to carry out a proposed constitutional amendment to help victims of sexual abuse.
In the 2019-20 session, the General Assembly approved a proposed constitutional amendment, which would have given voters the opportunity to decide if a two-year window for victims of childhood sexual abuse to file litigation against their abusers should be created. The Department of State admitted earlier this year that it failed to properly advertise the proposed constitutional amendment, preventing the issue from going before voters and forcing the entire effort to be restarted.
One measure would require the Department of State to create a publicly accessible website to provide Pennsylvanians a transparent way to track every step of the constitutional amendment process, including:
A copy of the notice and constitutionally required deadline.
A listing of every newspaper in which the constitutional amendment notice was published and the date of said publication.
The earliest possible Election Day it may be considered by voters.
A second bill would require formal training for the Department's employees regarding their legislative responsibilities and the constitutional amendment process.
A 68-page Inspector General report on the botched handling of the constitutional amendment showed that some Department of State staff lack the formal training needed to properly handle their responsibilities with legislation.
Both bills now go to the House of Representatives for consideration.
Renewing Cooperative Effort Regarding Karst Geology in Northampton County
On Monday in Harrisburg, I along with PA State Rep. Ann Flood and PA State Rep. Joe Emrick held a meeting to discuss issues regarding the Bushkill Creek watershed in Northampton County due to the karst geology of the area. The geology of the watershed and surrounding area make is extremely prone to sinkhole formation. We sought to renew a cooperative effort at the state level to address the issues in the watershed. Lower Mount Bethel Township Supervisor John Mauser and Nathan Pritchard from the Northampton County Conservation District presented information on the topic to various state agency representatives. Some of the agencies in attendance were PA DEP, Pennsylvania Department of Transportation (PennDOT), Pennsylvania Department of Conservation and Natural Resources, and the Pennsylvania Fish and Boat Commission.
The impact of this problem will impact or has already impacted various economic and environmental assets within the county. These include Route 33 and two major bridges along it, a municipal wastewater treatment plant, regional trail system, a Norfolk Southern rail line and bridge, the Chrin Commerce Centre, and numerous homes and businesses.
If you would like to watch the meeting and learn more about the karst geology issue you can watch it here: https://www.senatorscavello.com/2021/09/27/sinkhole-meeting/
Program to Battle Opioid Abuse Extended by Senate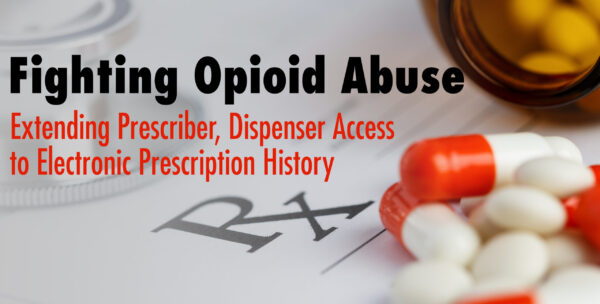 The Senate approved a bill authored by my colleague from Northampton County, State Rep. Ann Flood, that continues a program designed to help doctors and pharmacists battle opioid abuse. The program, set to expire on June 30, 2022, would be extended until Dec. 31, 2028. The bill now goes to the governor for enactment.
The measure extends the successful Achieving Better Care by Monitoring All Prescriptions (ABC-MAP) program that allows access to a patient's prescription medication history through an electronic system to those who prescribe medications and those who dispense medication.
Electronic access to a patient's prescription medication history allows doctors, pharmacists and other medical professionals to better treat patients. ABC-MAP enables opioid prescribers and dispensers to identify warning signs of abuse including "doctor shopping" and "pharmacy shopping" that occurs when patients attempt to obtain opioid prescriptions from multiple doctors or pharmacies.
Senate Passes Measures to Help Pennsylvania Farmers Move Goods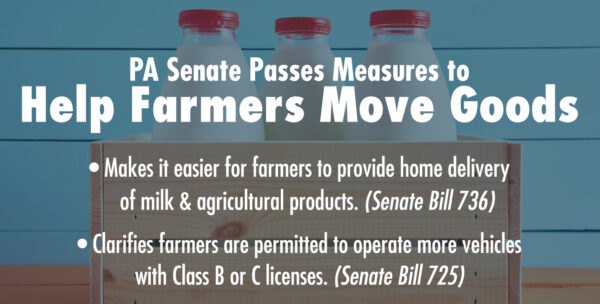 The Senate passed two measures to help Pennsylvania farmers make home deliveries and meet other transportation needs. The bills were sent to the House of Representatives for consideration.
One bill would enable a farmer to register a farm vehicle for the delivery of milk and other agricultural products to both businesses and homes. Under current law, a farmer is required to purchase, register and maintain a separate commercial vehicle for home deliveries while also maintaining a farm vehicle to deliver products to businesses.
Another measure would allow farmers to use a Class A, B or C driver's license when operating farm vehicles with a combined weight of more than 26,000 pounds on roadways.
Act 170 of 2014 clarified that farmers did not need a Commercial Driver's License (CDL) when operating farm trucks, or farm trucks hauling trailers, with a combined weight of more than 26,000 pounds. However, it was unclear as to whether a farmer could use a Class B, Class C or Class A driver's license when operating those vehicles. A Class A driver's license is a graduated license above the common Class C license and requires an additional road test and fee.
Domestic Violence: Identifying the Signs and Getting Help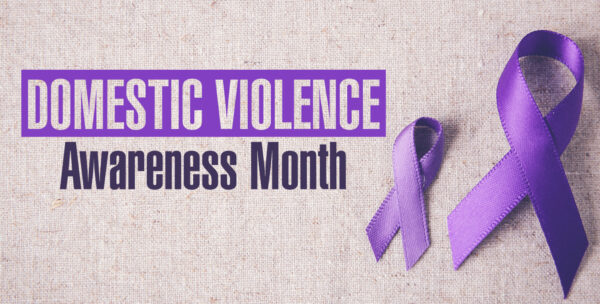 October is National Domestic Violence Awareness Month. Help is available if you're experiencing abuse or concerned about a friend or family member:
Call: 1-800-799-7233 (SAFE)
Text: START to 88788
Chat: At National Domestic Violence Hotline
You can find out how to identify abuse, plan for your safety or help others. You don't have to take it, and you don't have to suffer in silence.
Around the 40th District
Last week, I joined Northampton County Executive Lamont McClure and Northampton County Area Agency on Aging Board member Mary Jane Long to present citations to the Centenarians at Moravian Hall Square in Nazareth and Gracedale Nursing Home. September 22nd was National Centenarian Day. A special thank you to Mary Jane Long for helping to organize the two events and to the culinary students from the Career Institute of Technology who baked cupcakes for each Centenarian.
Congratulations to Dominick Genovese of Troop 85 in Tannersville who was honored at his Court of Honor Ceremony this past weekend. For his Eagle Scout community service project, Dominick refurbished the reception area at Paul's House in Jonas, PA for the Valor Clinic Foundation. Congratulations and best wishes Dominick!
I attended the Northeastern Pennsylvania Alliance Annual Reception, held at Kalahari Resorts. NEPA Alliance is one of the seven Local Development Districts in the Commonwealth which serves seven counties including Monroe. NEPA Alliance has multiple programs to support local businesses, non-profits, and transportation planning.
During the Reception, NEPA presented the NEPA Alliance Regional Leadership Award. The award is presented to an agency, group or individual demonstrating a significant contribution to regional growth, development or cooperation within the seven county NEPA region. This year's award recipient was the Pocono Mountains Visitors Bureau for their contribution to the regional economy and involvement in the regional community of Northeastern Pennsylvania.