In this Update:
Hearing from Female Veterans About Their Military Experiences
Reuniting Veterans with Military Decorations
Ensuring Pennsylvania Homes, Employers Have Access to Diverse Energy Options
Approving Tax Reform Measure for Small Business Employers
Concealed Carry Seminar November 18th in Pen Argyl
November Legislative Report – Mattie's Strudel Haus & Carera Organix
Green Light-Go Program Now Accepting Applications
Around the 40th District
---
Hearing from Female Veterans About Their Military Experiences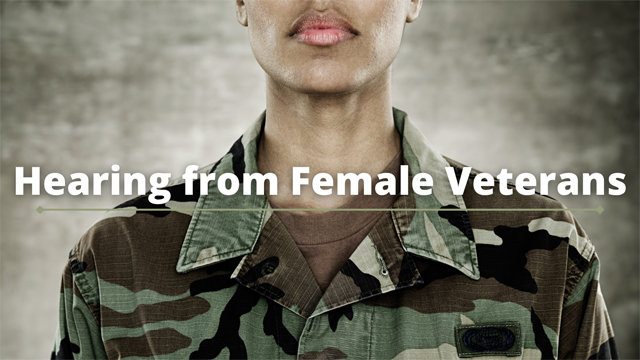 The Senate Veterans Affairs and Emergency Preparedness Committee hosted a roundtable discussion with female veterans about their military experiences.
The discussion focused on the opportunities and challenges for females in a historically male-dominated field. They spoke of how common it was to be the only woman in a classroom filled with men and the exhaustion that comes from needing to work harder than their male peers without feeling like the work pays off.
The women also spoke of how military sexual trauma impacted, and frequently cut short, their service. Often, services available to help people cope with sexual assault aren't known to the victims, so the roundtable participants emphasized how important it is to make that critical information available to military members at all levels of service.
Despite challenges they faced, the women emphatically felt that their service was valuable to their own personal development and cited the character development and work ethic as benefits they received.
Reuniting Veterans with Military Decorations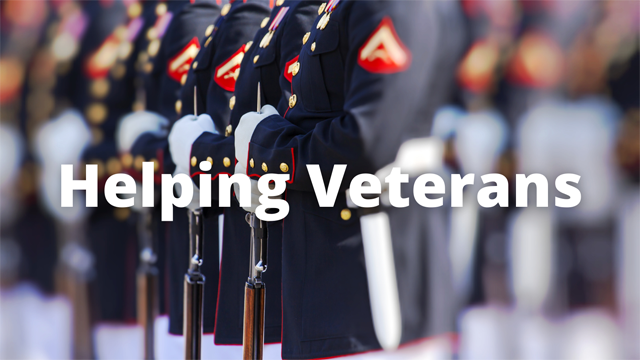 The Pennsylvania Treasury's vault holds tangible unclaimed property, including hundreds of military decorations that Treasury is working to return to each and every veteran or their family. There are military ID tags, pins, campaign ribbons and medals, Bronze Stars and Purple Hearts.
Most tangible property received by Treasury is auctioned off after about three years, but not military decorations. These symbols of sacrifice are kept in perpetuity and never sold.
Treasury has a database dedicated to military decorations so families can easily search to see if anything is waiting to be returned to them or a loved one. Click here to search the database of unclaimed military decorations.
Ensuring Pennsylvania Homes, Employers Have Access to Diverse Energy Options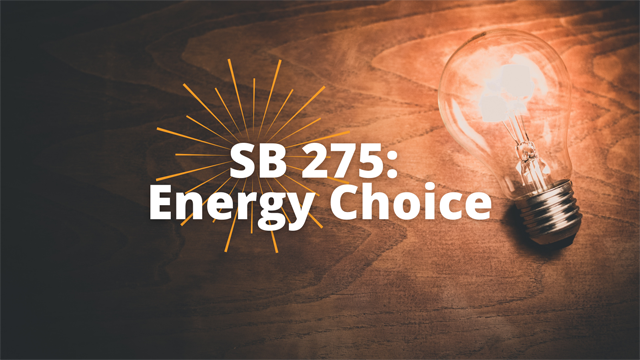 The state Senate voted to ensure Pennsylvania homes and employers have access to diverse energy options.
Senate Bill 275, known as "Energy Choice" legislation, would limit municipal entities from banning a specific type of fuel source for appliances and heating homes or businesses. The language is fuel-neutral and is not specific to one energy source.
Pennsylvania's history of energy choice has resulted in reductions in energy costs as well as emissions. While other states are seeking to ban fuel sources, such as natural gas, Pennsylvania residents have a myriad of energy options from which to choose, helping to keep energy bills lower. By allowing businesses to retain the option to choose energy sources, the bill helps employers stay competitive in an increasingly challenging global market.
The bill now moves to the state House of Representatives for consideration.
Approving Tax Reform Measure for Small Business Employers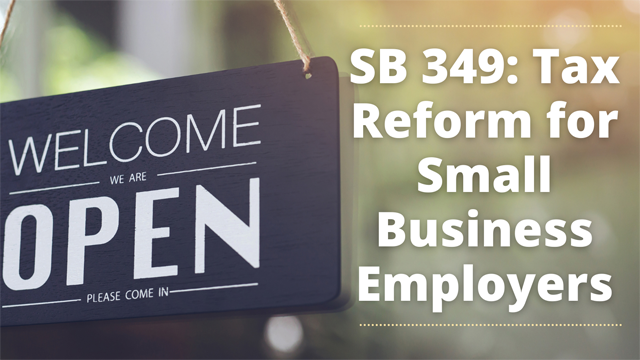 To help Pennsylvania move out of a pandemic economy and create jobs, the Senate passed a bill to bring state tax law governing expense deductions in line with federal law. It would eliminate the unequal treatment of small businesses in Pennsylvania.
Senate Bill 349 is part of a Small Business Tax Reform Package to help employers recover from the COVID-19 pandemic and mandated shutdowns.
The federal Tax Cuts and Jobs Act of 2017 raised the federal limit for IRS Section 179 expense deductions from $500,000 to $1 million annually. However, Pennsylvania law limits the deduction to $25,000 for personal income tax purposes, which covers S Corporations, partnerships and individuals.
The increase in limits makes it easier for employers to buy equipment and to invest, which promotes job growth in Pennsylvania.
Small businesses create 65% of the jobs in Pennsylvania. Passage of Senate Bill 349 is part of a broader recovery effort to rebuild Pennsylvania's economy.
The bill will be sent to the House of Representatives for consideration.
Concealed Carry Seminar November 18th in Pen Argyl
On Thursday, November 18th at the Lookout Fire Company No. 1 banquet hall I will be hosting a Concealed Carry Seminar. The event will begin at 6pm. This informative seminar is being held to educate area residents interested in a concealed carry permit. Representatives from the Northampton County DA's office will provide an overview of concealed carry laws in PA and answer questions. Registration is required for the event and space is limited so register ASAP!
CLICK HERE TO REGISTER or call 610-863-1200
November Legislative Report – Mattie's Strudel Haus & Carera Organix
On the November edition of Legislative Report, I visit Mattie's Strudel Haus in Bath Borough and Carera Organix in Nazareth Borough. Both are new small businesses in Northampton County and are both women owned!
Carera Organix is an all-natural, vegan, and organic skin care, hair care and home product manufacturer. I've tried and use many of the products and can attest to how great they are!
Mattie's Strudel Haus features homemade and truly authentic Hungarian Strudel in both sweet and savory varieties. Each strudel is made with love by Kelly Vlasics who was taught by her mother and Grandma "Mattie." Trust me, if you are in the mood for traditional, hand-made, authentic Hungarian strudel you need to stop by! You will not be sorry!
Green Light-Go Program Now Accepting Applications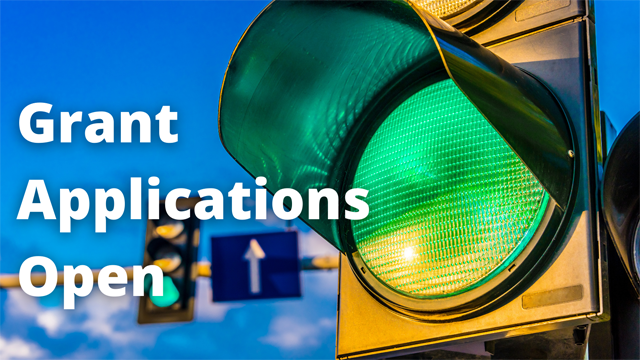 Through the Pennsylvania Department of Transportation's Green Light-Go Program, approximately $40 million is expected to be available to municipalities and metropolitan or rural planning organizations for upgrading traffic signals to light-emitting diode (LED) technology and intelligent transportation applications. It may also be used for autonomous and connected vehicle-related technology, performing regional operations such as retiming, developing special event plans, monitoring traffic signals and for maintaining and operating traffic signals.
Grant applications will be accepted through Jan. 14, 2022. Prior to application submission, applicants must complete and submit a Pre-Application Project Scoping Form to the appropriate Department Engineering District in accordance with the Green Light-Go Program Guidelines. Applicants must also update information in the Department's Traffic Signal Asset Management System as indicated in the Green Light-Go Program guidelines available here.
Grant recipients must provide a 20% match of the grant awarded.
Around the 40th District
Yesterday morning at the Salvation Army in East Stroudsburg we honored the legacy of a great man and friend, Sam Newman. Throughout his life, Sam devoted much of his time and his treasure to the Salvation Army. He was a true champion of everything the Salvation Army stands for and helped them tremendously with fundraising so they could carry out their mission. Sam loved our community dearly, and quietly gave back to it in every way he could through the Army. It was only fitting that I sponsored legislation that renamed Washington Street, where the Salvation Army building stands, to "Sam Newman Way."
I recently joined the Pocono Mountain East High School Softball team as they unveiled a commemorative banner upon winning the 2021 PIAA District XI Class 5A Soft Championship. This was the first district title in program history winning their championship game 8-1. Congratulations to the players and coaches!!
Players: Morgan Smith, Madison Smith, Meredith Smith, Shelby Jurasits, Kyleigh Triano, Jadelyn VanWinkle, Camryn VanWinkle, Autumn Ivins, Lea Martz, Lauren Wehr, Olivia Handlelong, Mikenna Price, Ashley Carlson
Coaches: Amanda Haney, Michelle Albanese, Jennifer Bianchi
On Monday, a ribbon cutting was held at the Stroudsburg Wesleyan Church for their newly renovated homeless shelter, "the Wesleyan Inn." My Chief of Staff Kristine, who also chairs the Monroe County Homeless Advisory Board, attended the event. The shelter has 35 beds, with overflow space available when needed. Each guest gets a locker, shower and bathroom access, as well as access to a kitchen area. Thank you to Pastors Lynda and Dana, the support staff and all the volunteers and community leaders who made this possible. Due to this tremendous effort those experiencing homelessness in the winter months will have a warm and safe place to stay!
Stroudsburg Wesleyan Church is the only overnight Cold Weather Shelter in Monroe County. It's OPEN NOW Monday – Friday 9 p.m. to 6 a.m., and weekends 9 p.m. to 7 a.m. Call 570-872-0126 for more information.
Street2Feet Outreach Center is a homeless day center open Monday – Friday 10 a.m. – 2 p.m. and Saturdays 9 a.m. to noon. Services range from showers and laundry to case management and more. The center is located at 130 North 1st Street in downtown Stroudsburg. Call 570-369-1299 for more information.