In this Update:
Senate Majority Policy Committee Hears from Workers, Employers Hurt by Vaccine Mandates
Concealed Carry Seminar Next Thursday in Pen Argyl
Approving Tax Reform Measure for Small Business Employers
Helping PA's Economy and Veterans
Financial Assistance Available Soon for Homeowners
Control Your Electricity Costs with PA Power Switch
Around the 40th District
---
Senate Majority Policy Committee Hears from Workers, Employers Hurt by Vaccine Mandates
The impact of COVID-19 vaccine mandates on workers, employers and access to health care was the focus of a hearing held Monday by the Senate Majority Policy Committee, the committee I chair. Committee members heard from workers who were terminated from jobs or had their salary and benefits denied, as well as employers struggling to fill jobs — many of them in critical health care fields.
I've received numerous calls from constituents being forced to take a vaccine or voluntarily resign, as well as from businesses already facing a shortage of staff who say the impact of mandated vaccines will devastate them. We have a responsibility to explore the impacts of these mandates very closely.
Pediatric emergency medicine physician and pediatric hospitalist Chaminie Wheeler told the panel she was fired from her hospital after going public with her concerns about vaccine mandates. "Unfortunately, what has happened to our medical establishment is that physicians are not allowed to have difference of opinion or thought process," Wheeler testified. "The table where ideas are exchanged, challenged and analyzed is considered a threat. If this trend continues in medicine, there will be no progress in medicine."
Registered nurse Nicole Donley said she was fired from the hospital she worked at for six years after refusing the mandated vaccine. "To fire any willing and able workers in this economic climate is absurd," she said. "People are willing to sacrifice their jobs for the right to make their own health care decisions, the same right we give to all hospital patients, the right to deny any and all medical interventions. We should all be allowed that right as human beings and especially as Americans."
Services for individuals with developmental disabilities will be harder to obtain because of vaccine mandates, according to John David Stoltzfus of human services provider Community Services Group. "There are swaths of people that have left the overall health care industry due to already instituted vaccine mandates. Numbers from 2021 compared to 2020 show that the number of health care workers currently employed has dramatically decreased by almost 50%," he testified. "I have personally been told by CSG leadership that they expect to see up to 46% of their staff leave if they are forced to mandate the vaccines."
One of the largest human service providers in central Pennsylvania will face a shortage of workers if vaccines are mandated, according to Becky Aungst, president and CEO of Skills of Central PA, which provides support for people living with intellectual and developmental disabilities and those recovering from mental health challenges. "If vaccines are mandated, some portion of our staff will undoubtedly resign. Given the current staffing crisis, we cannot afford to lose a single staff member," she testified.
The shortage of workers affects not only the health care sector, but all employers, said Stacey Header of Solar Innovations, a custom manufacturer of doors, windows and enclosures in Schuylkill County. "The labor shortage was an issue prior to the pandemic and is now a complete crisis, not just for us, but for employers in all industries," she said.
Vaccine mandates have shaken the airline industry, as well. United Airlines Pilot John Cronin testified that he lost his pay and benefits when he was granted a vaccine religious exemption. "With all my years of service and all the knowledge and skills I acquired, which I could pass on to my co-pilots, I found it appalling they (UAL) would be so willing, almost eager, to kick me into the gutter," Cronin said. Captain Cronin noted that – even though airline air quality is better than average — unvaccinated UAL employees (but not passengers) are now forced to wear a N95 or KN 95 mask at work. He said United Airlines refused to provide the OSHA and manufacturers' required medical examinations, training or fit testing, resulting in harm to employees.
U.S. Rep. Scott Perry updated the committee on developments from Washington, D.C. A federal appeals court temporarily blocked the Biden administration's new vaccine rules that would apply to private businesses with 100 or more employees, certain health care workers and federal contractors.
The committee took testimony from more than a dozen workers, employers and others.
Whether you agree with mandated vaccinations or not, the fact remains people are genuinely worried that their constitutional rights are being infringed upon. These are concerns we cannot ignore. The purpose of this hearing was to make clear the effects of vaccine mandates on workers, employers and the health care system.
Video of the hearing as well as written testimony can be found here.
Concealed Carry Seminar Next Thursday in Pen Argyl
On Thursday, November 18th (NEXT WEEK) at the Lookout Fire Company No. 1 banquet hall I will be hosting a Concealed Carry Seminar. The event will begin at 6pm. This informative seminar is being held to educate area residents interested in a concealed carry permit. Representatives from the Northampton County DA's office will provide an overview of concealed carry laws in PA and answer questions. Registration is required for the event and there are only a few reservations left so register ASAP!
CLICK HERE TO REGISTER or call 610-863-1200
Approving Tax Reform Measure for Small Business Employers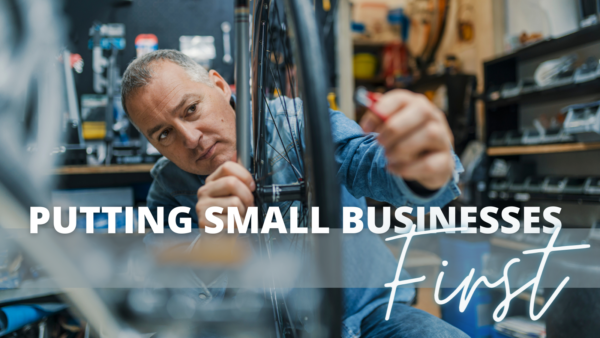 The Senate approved legislation to advance small business tax reform that would help move Pennsylvania out of a pandemic economy and create jobs for Pennsylvanians.
Senate Bill 347 would eliminate a disadvantage faced by Pennsylvania small businesses when competing with those in other states. Under federal tax law, a "like-kind" exchange under the Internal Revenue Code allows for tax deferral when property is exchanged for similar property. This long-standing federal provision allows employers to invest in the job-creating assets businesses need to remain competitive. Every state but Pennsylvania provides for a similar deferral on the state level.
The bill will now be sent to the House of Representatives for consideration. It is part of a Small Business Tax Reform Package to help employers recover from the COVID-19 pandemic and mandated shutdowns. Small businesses create 65% of the jobs in the commonwealth.
The Senate previously passed Senate Bill 349 to bring state tax law governing expense deductions in line with federal law, eliminating the unequal treatment of small businesses in Pennsylvania. The increase in limits makes it easier for employers to buy equipment and to invest, which promotes job growth.
Helping PA's Economy and Veterans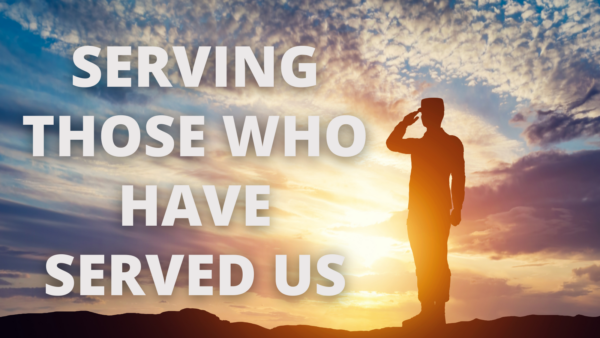 To support Pennsylvania's economy and veterans, the Senate supported legislation that would establish a Veteran-owned Business Loan Guarantee Program and would clarify the Veterans Preference Law to include veterans who served honorably but were discharged with a disability before completing their initial obligation.
Senate Bill 830 would create a program providing loan guarantees to commercial lending institutions that make loans to veteran-owned businesses. The program would authorize the Commonwealth Financing Authority to guarantee up to 50% of the outstanding principal of the loan, limited to $250,000 for any one loan.
Senate Bill 849 would add an exemption for those with a disability discharge and would ensure that veterans with medical discharges receive the preference with seeking careers within the Commonwealth.
Both bills now move to the House of Representatives for consideration.
Financial Assistance Available Soon for Homeowners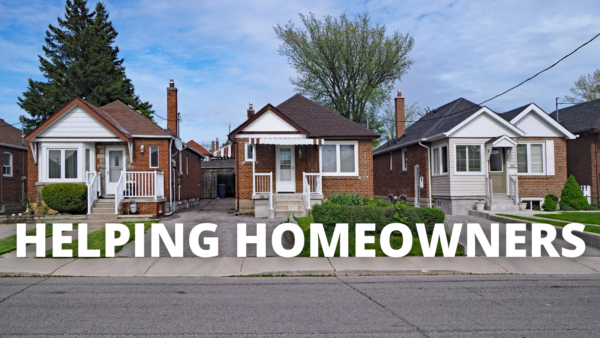 Pennsylvania has been allocated $350 million through the federal Homeowner Assistance Fund (HAF) to help homeowners behind on their mortgage and other home-related expenses due to the pandemic. The Pennsylvania Housing Finance Agency (PHFA) will administer the program and is working to develop the Pennsylvania HAF program, which must be approved by the U.S. Treasury before it can become operational.
Pennsylvania's program will include an online and mobile application portal. Applicants will be able to apply and submit required documentation through the web-based application or may be assisted by a third-party counseling agency.
The program is expected to be available in the coming months, but homeowners may sign up now to receive updates about the financial relief. Click here to be notified or for more information.
Control Your Electricity Costs with PA Power Switch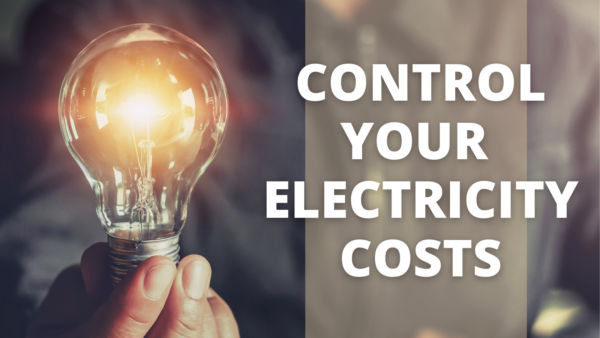 As electric costs are on the rise and only projected to worsen throughout this winter, there has never been a better time to be proactive about controlling your electricity costs.
You can shop for your electricity and choose your supplier, regardless of your local utility, by researching your options on PAPowerSwitch.com.
Under state law, you have the option to switch to a competing supplier which can offer the lowest price or provide a specific service you want such as green or renewable energy. The electric utility that distributes your electricity will remain the same. You would simply be taking advantage of the power of competitive retail electric shopping to see if a better price is available with a supplier.
PAPowerSwitch.com offers comparison data regarding price, fixed-price contract terms, renewable content, deposit/cancellation fees and other consumer information.
Around the 40th District
Congratulations to Caleb Christine who earned his Eagle Scout award this past weekend. I presented him with a Senate citation and Melanie Whiteleather from Rep. Ann Flood's office presented Caleb with a House citation. For his service project, Caleb refaced the soundboard area and installed new flooring on the stage of a local church to fulfill his community service requirement. He has served in leadership positions including chaplain aide, librarian, guide and patrol leader.
I recently met with Charece Sanders and the rest of her team at Metamorphosis Women's Empowerment Initiative. We spoke about their organization and specifically their "Everybody Eats Project," which assists in reducing food insecurities by providing emergency nutritional assistance to families of underserved and low-income communities affected by various stability challenges. This program began in 2019. To date, it has assisted over 200 families in The Poconos, and the surrounding areas. It has a specific focus on those who are unable to leave their homes, which includes families who were Covid-19 positive and quarantined, the elderly, families displaced by fire, others experiencing challenges as a result of unemployment, loss of family members related to the pandemic and other inflictions. Great work!
Learn more at metamorphosiswei.org/
We recently presented senate citations to Brenda Dotta and Bonnie Due. Brenda was named 2021 Business Person of the Year by the Slate Belt Chamber. Bonnie was named Volunteer of the Year. Brenda is the owner of Keeping Seniors Independent, a business provides homebased services for seniors by providing companionship and care. Brenda is truly devoted to her clients and always takes special time and concern for those in her agencies care. Bonnie has served as a volunteer for over 40 years at the Bangor Public Library. She is a desk volunteer and works to make sure the children's reading area is organized and appealing to kids. Additionally, she has read to countless kids over those 40 years during story time at the Library. Thank you Brenda and Bonnie for your dedication to the Slate Belt community!