In this Update:
A Call to Action on School Property Taxes
Court Ruling Could End School Mask Mandate Dec. 4
Senate Acts to Increase Campaign Finance Transparency
Update on the Legislative Reapportionment Commission
Senate Committee Receives Input on Congressional Redistricting
Webinar for First-Time Environmental Grant Applicants
Apprenticeship Week: Information for Employers and Job Seekers
November is American Diabetes Month
Around the 40th District
---
A Call to Action on School Property Taxes
Last week during Senate session, I took to the floor to call on my fellow Senators to join me on the front lines fighting for school property tax reform. From 1991 and 2002 the schools of the 40th district, and far too many around the state, have been shortchanged and the time for corrective action on this issue was yesterday!
We've debated, researched, had meetings, and hosted town halls long enough. I've personally sponsored bill after bill. Members of the Senate must join me and step up to the plate to make the hard decisions needed to get action for our constituents. I recently put out an update on the issue of school property taxes which is available here.
Court Ruling Could End School Mask Mandate Dec. 4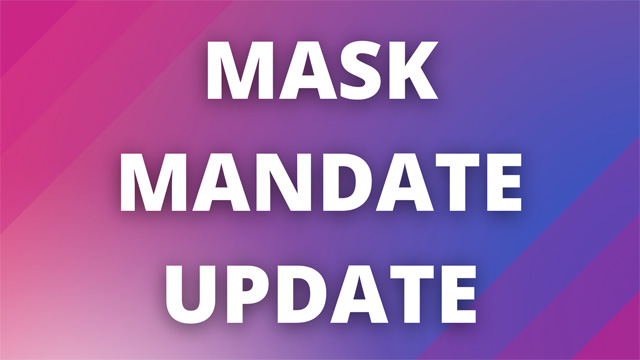 A Commonwealth Court ruling has paved the way for Governor Wolf's school mask mandate to potentially end Dec. 4. If the Wolf Administration and the courts take no further action, the mandate will no longer be in place after that date.
Commonwealth Court Judge Christine Fizzano Cannon's ruling comes a week after her court threw out the statewide mask mandate. The mandate stayed in effect because the administration appealed the ruling to the state Supreme Court. Governor Wolf has said the order will be lifted Jan. 17.
The court ruled Nov. 10 that the administration improperly used a law from 1955 to override parents and local school boards and impose a statewide masking mandate on students.
Senate Acts to Increase Campaign Finance Transparency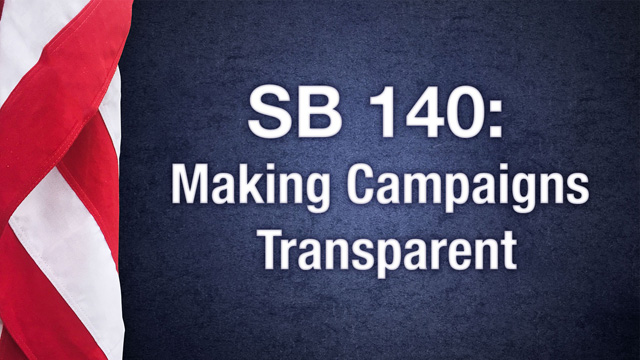 All candidates for office and political action committees in Pennsylvania would be required to file campaign finance reports online under legislation recently approved by the Senate.
Senate Bill 140 would require all candidates for office and political action committees in Pennsylvania to electronically file their campaign finance reports using the Department of State's online filing system.
Currently, candidates and committees have the option of filing their campaign finance reports through paper submission, which aren't visible online until uploaded by staff. Citizens wishing to view the reports in a timely manner have to travel to Harrisburg or pay for copies to be sent by mail.
The bill also increases penalties for late filings. Senate Bill 140 now moves to the House of Representatives for its consideration.
Update on the Legislative Reapportionment Commission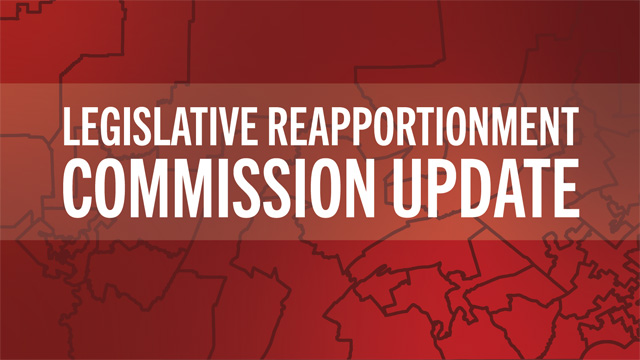 The Legislative Reapportionment Commission held its latest public hearing this week in Harrisburg.
The commission took input from an expert panel about citizen mapping efforts. You can watch the hearing and view testimony here. It has held nine public hearings, receiving input from a total of 29 experts and 51 citizen witnesses, in addition to 490 written submissions by citizens.
As dictated by the Pennsylvania Constitution, the Legislative Reapportionment Commission redraws the lines of Senate and House of Representative districts every 10 years to reflect changes in the U.S. Census.
Senate Committee Receives Input on Congressional Redistricting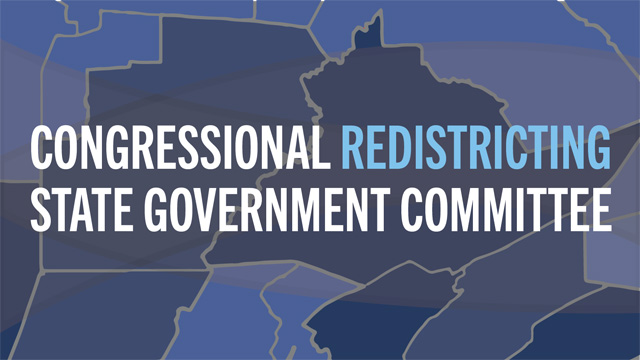 The effort of redrawing the boundaries of Pennsylvania Congressional districts continued with the third public hearing on the issues by the Senate State Government Committee.
The panel discussed maps created by citizens and took testimony regarding the process behind it. You can access hearing video and testimony here.
As with state legislative districts, congressional boundaries are redrawn following each census to reflect population changes. Because Pennsylvania's population has been outpaced by growing states, it will drop from 18 to 17 seats in the U.S. House of Representatives for the 2022 elections.
Unlike state Senate and House reapportionment, congressional redistricting is done through the legislative process, beginning at the committee level.
Webinar for First-Time Environmental Grant Applicants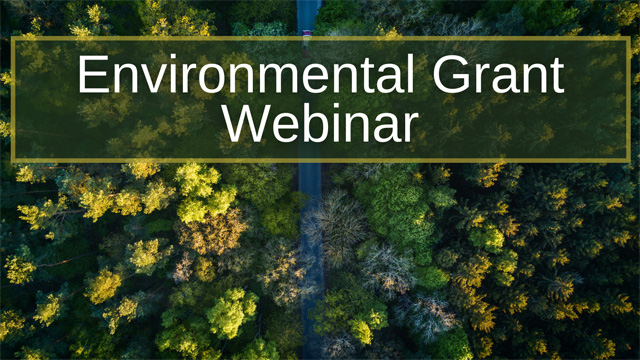 Organizations, municipalities, businesses and farmers can register now for a free webinar on applying for state environmental grants.
The webinar is geared toward first-time applicants and based on survey feedback, and will cover the essentials of applying. It will also look at seven grant programs and answer questions.
Hosted by the Department of Environmental Protection, the webinar will be held Thursday, Dec. 2, from 11 a.m. to 12:30 p.m. You can find more information and register here.
Apprenticeship Week: Information for Employers and Job Seekers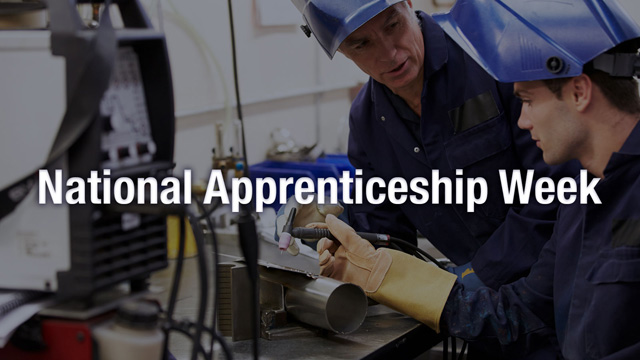 National Apprenticeship Week is a reminder apprenticeships play a critical role in producing a skilled workforce by connecting aspiring workers with employers in need, and that resources are available to make that connection happen.
According to state Labor and Industry Department estimates, nearly nine out of 10 apprentices are employed after they complete their apprenticeship, and the majority take jobs with a starting salary of $60,000 a year or more. Apprenticeships also allow Pennsylvanians to graduate with little to no student debt.
There are 1,585 apprenticeships registered with the state, along with 74 pre-apprenticeships. You can learn about the different kinds of apprenticeships, how to secure one and more here.
November is American Diabetes Month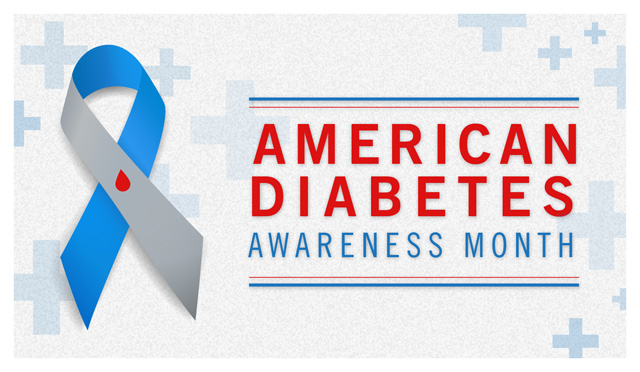 More than 1.1 million Pennsylvanians, or 11.1% of adults, have diagnosed diabetes. An additional 303,000 have diabetes but don't know it.
More than 34% of the adult Pennsylvania population have prediabetes with blood glucose levels that are higher than normal but not yet high enough to be diagnosed as diabetes.
Complications from diabetes include heart disease, stroke, amputation, end-stage kidney disease, blindness and death. American Diabetes Month is an opportunity to learn about the risks, how to manage diabetes, and more.
Around the 40th District
On Veterans Day, I attended a ceremony held at American Legion Post 927 in Gilbert. It was a pleasure to join PA State Rep. Rosemary Brown and PA State Rep. Jack Rader to offer words of gratitude for our veterans and their families for their service to our great nation. I encourage everyone to thank our veterans each and every day and make every day Veterans Day.
Saturday in Bangor, I attended the Eagle Scout Court of Honor for Matthew Taylor. For his Eagle Scout Project created a memorial garden located at Christ Church of the Slate Belt, honoring both military veterans and passed church members. It includes 3 benches, a flagpole, and plaques commemorating the veterans and church members. Congratulations Matthew and best of luck in your future endeavors!
Tuesday evening I attended the induction ceremony for the Pleasant Valley middle School's 2021 National Junior Honor Society Inductees. To become a member of NJHS, you must be selected as a candidate by your chapter's faculty council. Students who are selected must meet their chapter's cumulative GPA requirement and then are considered for membership on the basis of service, leadership, citizenship and character.
Congratulations to this year's inductees!
Rafel Andino, Braydan Bone, Brian Correia, Brianna Ditty, Emily Fox, Chelsea Henry, Jake Hyland, Josephine Jurasitis, Megan LaPine, Keeley Lawrence, Jocelyn Makara, Keegan Martin, Hannah Newsom, Sienna Pierce, Ewa Trochimczyk, Isaac Westerman, Kelton Wills, Bailey Wines, A'Leesiya Vargas, Patrick Weiss, Sharon Yang.