In this Update:
Bills Passed in 2021: Pandemic Recovery
Are You the Widow of a Vietnam Vet or Do You Know One?
Discussing Amendments to the PA Municipalities Planning Code
Funding Available to Improve High-Speed Internet Access in Rural PA
You Can Give the Gift of Education
Look Out for Holiday Charity Scams
VA Alerts Veterans About Printing and Mailing Delays Affecting Claims
Around the 40th District
---
Bills Passed in 2021: Pandemic Recovery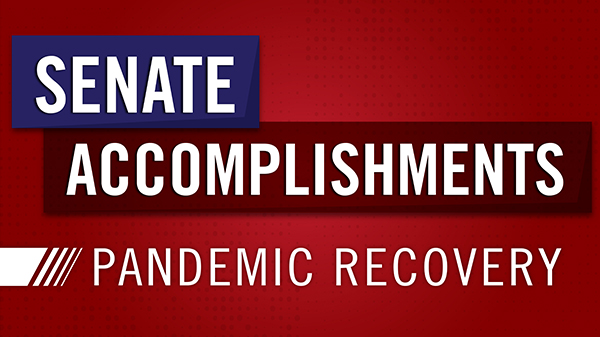 This fall, the Senate continued its work to lead Pennsylvania from pandemic to recovery by passing legislation extending waivers of an array of regulatory statutes, rules and regulations that were implemented during the COVID-19 response.
This regulatory flexibility ensured continuation of the safe delivery of health care and assistance to vulnerable citizens, permitted more remote work for state-licensed businesses, and more.
Earlier this year, the Senate approved a resolution carrying out the will of voters and terminating the pandemic emergency declaration, ending the governor's power to close employers, limit occupancy, suspend state statutes or issue stay-at-home orders due to COVID-19. Voters got the chance to weigh in after the Senate approved putting the issue on the May primary ballot.
The Senate also approved the allocation of emergency funds for schools impacted by the pandemic, aid for rental and utility bills, and assistance to support Pennsylvania's struggling restaurants and taverns coping with the devastation created by the pandemic and the governor's mandated closings and restrictions.
You can find a complete rundown of key pandemic response bills here.
Are You the Widow of a Vietnam Vet or Do You Know One?
As you know, my office partners with the American Legion to help our veterans obtain the benefits they have earned through their military service. This week, I was made aware of a new focused outreach effort the Legion is conducting in Pennsylvania to find eligible widows of Vietnam veterans who don't realize they are eligible for benefits.
If the veteran served in the Republic of Vietnam or on a vessel operating not more than 12 nautical miles off the shore of Vietnam or Cambodia between 1/9/1962 and 5/7/1975 and one of the these conditions caused or contributed to your spouse's death, you may be eligible for Dependency and Indemnity Compensation (DIC). DIC is benefit paid by the USDVA and includes monthly compensation and Healthcare coverage.
If after reviewing the information you think you may be eligible, please reach out to my office of choice and schedule an appointment to meet with our American Legion Service Officer Brian Stolarski.
Northampton County Office – 610-863-1200
Monroe County Office – 570-620-4326
Also please share this information so that we can reach as many widows as possible! At this time there are only 6 individuals in Monroe County and 18 in Northampton County who are enrolled in this benefit. We know that there are HUNDREDS if not THOUSANDS of widows that may be eligible and just don't know it! PLEASE help me spread the word by sharing this and together let us do the most good we can!!
Discussing Amendments to the PA Municipalities Planning Code
Tuesday at the Hanover Township Community Center, PA State Rep. Ann Flood, PA State Rep. Joe Emrick and I hosted a meeting to discuss amendments to the PA Municipalities Planning Code (MPC). The MPC provides a uniform framework for planning and establishing land use laws for all of Pennsylvania's municipalities and counties with the exception of Philadelphia and Pittsburgh. We were joined by municipalities from Northampton and even Lehigh Counties. Executive Director, Becky Bradley her staff from the Lehigh Valley Planning Commission also attended the discussion.
We heard from the municipalities in attendance that there needs to be updates made to allow for a more level playing field and allow municipalities to address impacts that development can have on a communities. This conversation will continue in the future.
Thank you to everyone who took the time to be a part of the conversation yesterday as we work towards solutions. Feedback from municipalities and from the LVPC is paramount to this effort. I look forward to continuing the work with all those involved as we move this issue forward.
Funding Available to Improve High-Speed Internet Access in Rural PA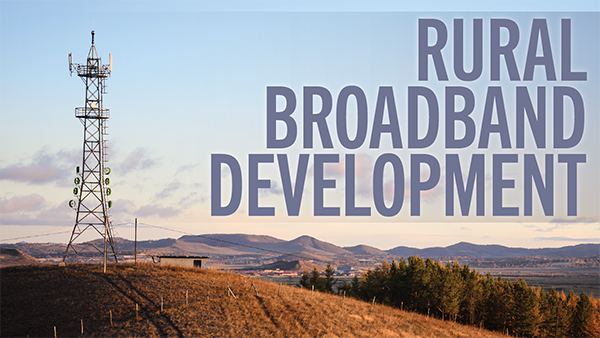 Applications will be accepted until Feb. 22, 2022 for up to $1.15 billion in loans and grants to help people in rural areas get access to high-speed internet.
Those eligible for the funding, which is being made available through the U.S. Department of Agriculture's ReConnect Program, include state and local governments, corporations, limited liability companies and cooperative organizations.
The funding is available for projects that serve rural areas where at least 90% of the households lack broadband service at speeds of 100/20 Mbps. Priority is given to projects that will serve people in low-density rural areas and areas lacking internet access services at speeds of at least 25/3 Mbps.
You Can Give the Gift of Education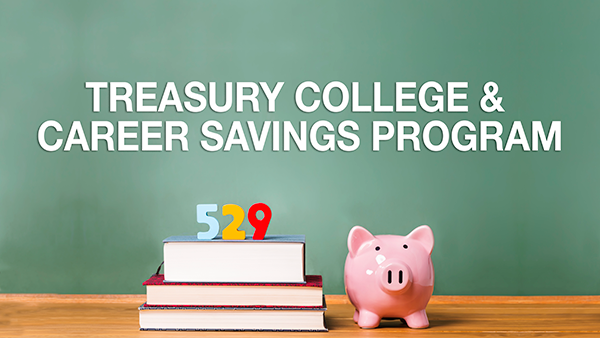 More than 80% of parents would welcome contributions to a 529 college savings plan for their children, but less than half will ask family members and friends for such gifts, according to a survey from the College Savings Foundation.
Anyone can contribute to a child's PA 529 account with a Ugift code, and gift contributions may be deductible from PA state income taxes. If you already have a PA 529 account for your child, you can share your Ugift code by email with family and friends who wish to contribute to your child's education savings.
You can learn more about starting to save with PA 529 accounts at pa529.com. There are two plans to help families save, including the PA 529 Investment Plan, with earnings tied to financial markets, and the PA 529 Guaranteed Savings Plan, where earnings are tied to tuition inflation. Families can choose the plan that best meets their savings goals.
Look Out for Holiday Charity Scams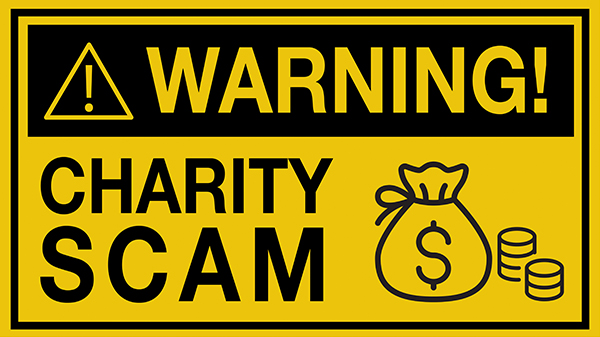 Many people are donating to charitable organizations this time of the year, and scam artists prey on this generosity by masquerading as charities and pocketing the donations.
The Pennsylvania Department of Banking and Securities and Pennsylvania Department of State offer these Red Flags of Charity Scams:
Similar Sounding Name — Scammers often use names that sound similar to legitimate charities to intentionally create confusion.
High Pressure Solicitation — Fraudsters will try to force a hasty decision by turning up the pressure. They may cold call, identifying you as a previous contributor, and ask for your renewed support or to update your credit card information. These attempts rely on catching consumers off guard to extract financial information.
100% Guarantee — Most people want to ensure that their donations are going toward legitimate program expenses. Every organization has some level of administrative cost. An organization that promises 100% of your funds are going directly to an individual in need might require additional scrutiny.
Donation by Wire Transfer or Gift Card — Legitimate charities will not ask you to make payment via money order or wire transfer. If you are being solicited for a donation and are asked to pay by these means, hang up immediately. A charity may ask for donations of gift cards, such as from a grocery store, to supply to someone in need. Never read the information from a gift card over the phone or provide it via email.
You can find more tips on charitable giving here. Anyone can contact the Department of Banking and Securities at 1-800-PA-BANKS (1-800-722-2657) to ask questions or file complaints about financial transactions, companies or products.
VA Alerts Veterans About Printing and Mailing Delays Affecting Claims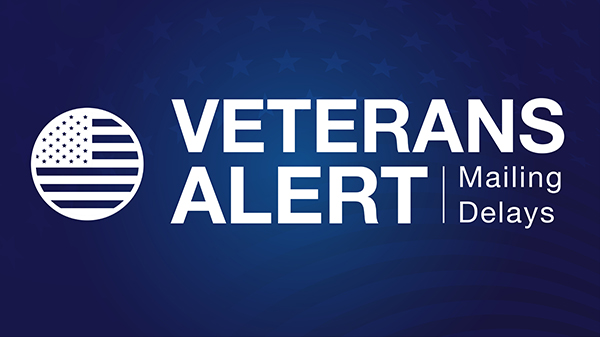 Many veterans have been experiencing long delays with receiving correspondence from the U.S. Department of Veterans Affairs (VA).
The VA announced that due to supply chain issues and staffing shortages, the vendor contracted to provide printing services for the VA is experiencing delays in printing and mailing notification letters to veterans and claimants, with the disruption potentially impacting the ability of some claimants to meet required deadlines via written correspondence with the VA.
In response to the mailing delays and to protect the best interest of claimants, the Veterans Benefits Administration (VBA) is extending its response period by 90 calendar days for claimants with letters dated between July 13, 2021 and Dec. 31, 2021.
If a claimant does not reply to a time-limited notification, such as making an election of benefits or services or reporting for a scheduled compensation and pension examination, VBA will not take adverse action to deny, reduce or terminate benefits and services unless: 1) the claimant is contacted and there is documentation of his or her right to respond; 2) the requested information has been received; or 3) the response period has lapsed.
Veterans and claimants with questions can contact the VA at 800-827-1000.
Around the 40th District
Saturday night, I attended the 43rd Annual St. Patrick's Day Annual Fundraiser at Stroudsmoor. During the event we honored Maureen Swatkoski for being the longest active member of the Pocono Irish American Club. this is always a wonderful event and thank you Maureen for your years of dedication to the organization!
On Sunday, I attended the Pocono Township Volunteer Fire Company's 80 + 1 Anniversary Dinner at Trout Lake. Due to COVID they were not able to hold their 80th dinner last year. Established on May 16, 1940 by a group of concerned citizens, the Pocono Township Volunteer Fire Company received its first apparatus that September. Throughout the past 81 years the members of the company have faithfully endeavored to preserve and protect the health, safety, and welfare of their fellow citizens. I offer my humble respect and gratitude to all those volunteers over the years who have shown a tireless devotion to duty.
Santa came to the Ross Township on Saturday for their annual tree lighting! The event was held at the Ross Township Park. I love making the rounds in December to as many tree lightings and community events as I can and help spread some Christmas cheer!
Sunday in Tannersville, we cut the ribbon at Shear Brilliance: Paul Mitchell Focus Salon. I'm told that they focus on color and the latest haircuts and techniques. Their customers agree but I (obviously) need to just take their word for it!