In this Update:
Wolf Administration Mandates Masks for All Pennsylvania Students
The Latest on the Fight for School Property Tax Relief
Remembering V-J Day
86th Annual Labor Day Celebration – Pen Argyl
Pennsylvania Senate Expense Reports Now Posted Online
Free Webinars Connect Military Veterans with Agriculture Business Funding
National Childhood Cancer Awareness Month
Have a Happy Labor Day
Around the 40th District
---
Wolf Administration Mandates Masks for All Pennsylvania Students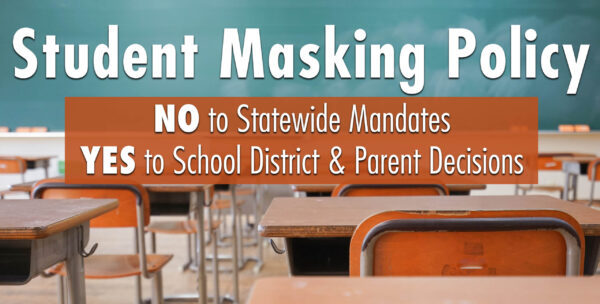 In a major policy reversal, Governor Wolf announced that masks will be required in all Pennsylvania public and private schools, as well as childcare facilities.
We all want to protect children, and no one cares more than the parents and school administrators in our communities. That's where the decision to mandate student masking should be made – at the local level.
In May, voters stripped Governor Wolf of his authority to unilaterally extend emergency declarations, and actions such as his statewide student mask mandate demonstrate why citizens made that decision.
It is in that same spirit that I am supporting legislation to require school districts to develop a plan for parents to opt-out their child from wearing a face covering or mask.
The Latest on the Fight for School Property Tax Relief
I'd like to provide you with another update on my efforts to bring relief from the oppressive burden of ever-increasing school property taxes.
I have had one goal for many years: complete elimination. But opposition from some of my fellow lawmakers from districts where the problem is not as severe continues be a major roadblock. Rather than giving up, I'm continuing to work to pass real relief until the day total elimination can be enacted.
I have reintroduced three bills this year targeting school property taxes.
Senate Bill 587 will fund the expansion of the already established property tax relief mechanism known as the Homestead Exclusion, fixing the dollar amount at 100 percent of assessed value. This will provide the revenue necessary to eliminate school property taxes for owner-occupied homes via the homestead exclusion expansion that was passed by voters in 2017.
So as not to impose undue burden on the taxing jurisdictions that will be required to adopt this measure, this legislation will include an increase in the Personal Income Tax (PIT) to cover the amount needed to offset owner-occupied residential school property taxes. This is a first step toward full school property tax elimination.
Two additional measures will provide much needed school property tax relief for Pennsylvania senior citizens. Senate Bill 590 would provide a property tax rebate of up to $5,000 for all seniors age 65 and older who have an annual household income of $60,000 or less.
To fund this tax relief, Senate Bill 591 provides for a one-half percent increase in the sales and use tax. This legislation does not expand the sales and use tax to other items — all currently taxable items would remain the same.
These three measures are awaiting consideration in the Senate Finance Committee. I will keep you updated on their progress.
I've fought this battle for many years. But we need 26 Senators, 102 Representatives and a governor willing to sign a bill. Continue to support legislators who are fighting the property tax fight and reach out to those who are not yet on board to express your concern.
Remembering V-J Day
Seventy-six years ago today and nearly four years after the attack on Pearl Harbor, World War II ended with the surrender of Imperial Japan. Across the U.S. and the world, millions of war-weary people took to the streets to celebrate victory and turn to rebuilding after the devastating global conflict. V-J Day is a time to remember the lives lost and sacrifices made for our great nation.
86th Annual Labor Day Celebration – Pen Argyl
The annual tradition of the Lookout Fire Company #1 Labor Day Celebration is back this year for 2021. I hope you are able to come out to WEONA Park between Friday Sept 3rd through Monday Sept 6th for our 86th Annual Labor Day Celebration. Grab your family and friends and come check out all the fun actives, events and entertainment we have to offer for all ages. And don't forget to come out on Monday afternoon at 1pm for the Annual Labor Day Parade through Pen Argyl. Visit the Lookout Fire Company's facebook for more information on the Celebration and Parade. Hope to see you this weekend, I'll be marching in the parade!
Pennsylvania Senate Expense Reports Now Posted Online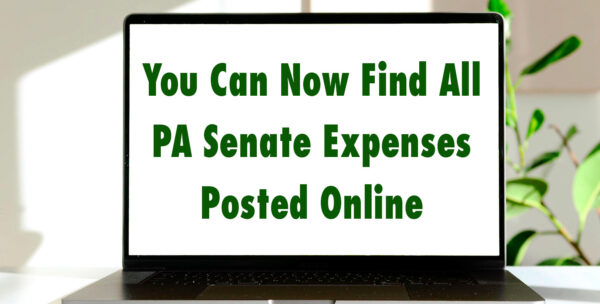 Pennsylvania Senate expense reports are now available to the public online, increasing transparency in state government.
The reports, available at www.pasen.gov/RTKL/monthlyExpenses.cfm, detail all expenses for each individual senator's office and institutional offices. Expense reports for July 2021 were posted this week, and the system will be updated with new reports every month going forward.
Categories of expenses available in the reports include:
Per diems.
Car leases.
Office rent, utilities and expenses.
Postage.
Mileage, lodging and meal reimbursements.
Other expenses incurred by Senate offices.
Expenses for each caucus service office are listed under the respective leader reports. Other categories of information are already available online, including:
Free Webinars Connect Military Veterans with Agriculture Business Funding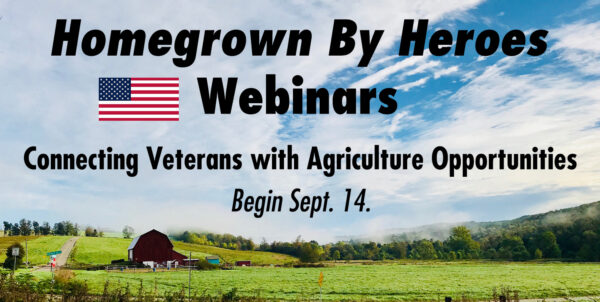 A free webinar series begins this month to connect military veterans who are considering starting or expanding an agriculture business with resources, funding and planning tools they need to succeed.
The first session will be held Sept. 14 from 7-8 p.m. and will cover grants, business planning and other resources. A web link or phone number to join the session can be obtained by contacting PA Preferred Program Manager Gwyn Rowland at RA-AgPaPreferred@pa.gov.
Future sessions will explore the PA Preferred Homegrown By Heroes program, which gives military veterans tools to brand their PA-made and PA-grown agricultural products for consumers who want to buy local and support veterans in their communities; sustainable agriculture opportunities through the PA Preferred Organic program; and other resources for transitioning, diversifying and expanding agricultural businesses.
National Childhood Cancer Awareness Month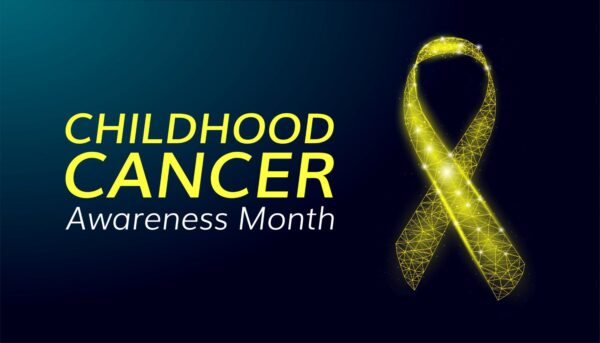 September is National Childhood Cancer Awareness Month. Childhood cancers take many forms, from blood disorders to various types of tumors and rare genetic diseases.
In recent years, the General Assembly created the opportunity for contributions to be used for pediatric cancer research. These contributions are deducted from a tax refund and may be made as a $5 contribution when renewing a driver's license or vehicle registration.
Have a Happy Labor Day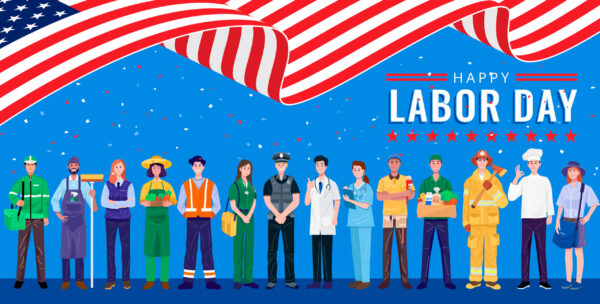 Workers across Pennsylvania and the U.S. had their lives disrupted during the pandemic, and many are still striving for a return to normalcy.
I hope you have a wonderful Labor Day weekend, as we celebrate the past contributions and hopeful future of the American worker.
Around the 40th District
It was great to see everyone that came out last week to visit me at the West End Fair. This is always one of my favorite weeks of the year. I love to be out in the community enjoying everything that the fair has to offer and getting to speak directly to my constituents. Pictured above with me are James (left) and George Massi.
It was my tremendous honor to present Pvt. Jake Sabino with a Senate citation upon his graduation from Basic Training in Fort Leonard Wood, Missouri and returned home to East Stroudsburg. Pvt. Sabino entered basic training on June 14th in Foxtrot Company, 2nd Battalion, 10th Infantry Regiment 3rd Platoon where his job was 13F Fire Specialist. He is a Senior at MCTI where he studies criminal justice and was top 10% of his Junior class, holding high honors and was chosen to be Student of the Quarter. He is a top 20 shooter for the NEPA Rifle League and Varsity top shooter for East Stroudsburg High School South. Jake is always striving to adhere to the highest standards of service and I can see a very bright future for him. Best of luck Jake in all you do going forward!